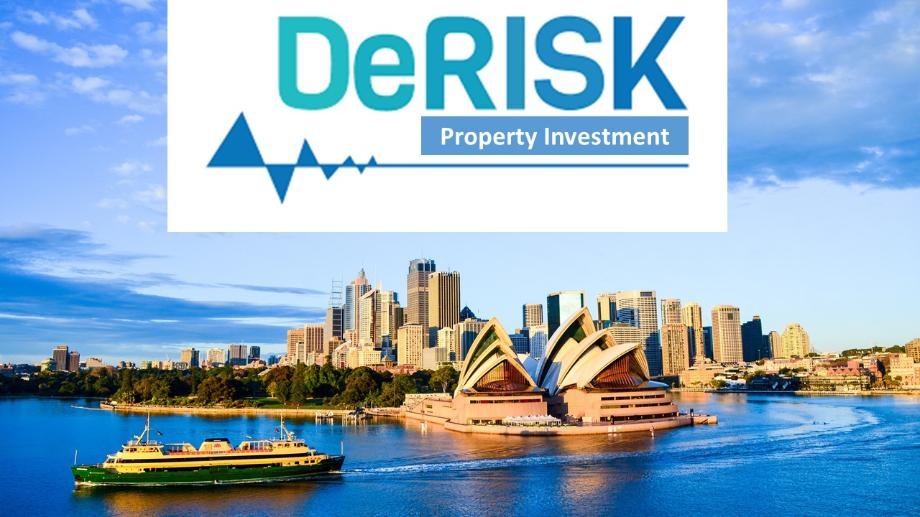 Citylife International is a Long-Established Award WinningInternational Estate Agent Based in Hong Kong that Specialises in Australian Real Estate Opportunities.
STRATEGIES TO DERISK
THE PURCHASE
OF AUSTRALIAN PROPERTY IN TIMES OF
UNCERTAINTY
Its no secret that fortunes have been made by those who have timed their purchase in the market with times of uncertainty.
During stock market crashes, and the global financial crisis, many of those who purchased at that time made huge returns on their investment.
In the 4 years following the stock market BLACK MONDAY crash in 1987, investors in Sydney houses made an incredible ROI of 490%.*
In Melbourne, they made a ROI of 275%* in the 4 years after the stock crash.
And after the GFC in 2008, Sydney investors made 150%* ROI between 2008 and 2013, while Melbourne investors made ROI of 115%*.
But, there are some strategies investors can take to LOWER their risk too.
So in the event history does NOT repeat this time around, what can investors do to lower their purchase risk, while still getting into the market, to enjoy the coming potential windfall real estate gains?
Here are three fail-safe strategies.
1. BUY RECENTLY COMPLETED PROPERTY.
This strategy enables investors to get an immediate bank valuation, determine the exact rent return, know the rental vacancy rate, and what type of tenants are there. If it is a new or near new project, which is preferred for tax and rental purposes, it is much easier to determine the real occupancy rates and real rentals being paid in the project by similar apartments.
If buying a stand alone single apartment on the secondary market, this may be much harder to determine. Foreign buyers must under law also buy new.
This takes away all the uncertainty of buying off the plan. It also enables investors to enjoy all the benefits of new property: the technology, the tax relief, the facilities etc
They know if they can secure a bank loan straight away and know how much they can borrow and at what interest rate.
To make sure it is even safer, look for properties that show a 5% or higher rent return, from current tenants. Brisbane's South City Square is a prime example of one of these investments that ticks all the boxes.
Visit www.pplbrisbane.com to see more on this project.
2. BUY WITH DEVELOPER GUARANTEES
Many investors like to buy OFF THE PLAN, on 10% initial deposit and have two or so years to pay the balance. This can be an effective and profitable way to invest if the market is going up.
BUT it usually comes with uncertainty. What if the price falls on completion? What will the rental market be like? Can I get a loan on completion?
The way to overcome these obstacles is to invest in a project that offers developer guarantees against price falls, bank loans and gives rental return assurances.
This is NOT easy to find, AND if you can find it AND have it on a project of the highest caliber is a tremendous advantage.
The Malvern Collective project in Melbourne offers these guarantees, AND is also a first class project .
3. BUY WITH A "SAFE BUY' CERTIFICATE ATTACHED
This protects buyers against any price falls for up to 12 months after purchasing an off the plan property. Safe Buy cannot be combined with developers valuation guarantees described above as it basically does the same thing.
SAFE BUY is Australia's only buyer protection plan and is perfect for those purchasing to protect their downside against price falls.
*ROI calculated using Residex Price index and based on an investor placing a 20% deposit, borrowing 80%, and repaying the loan. Does not take taxes or costs into account for simplicity.