CASH IS KING!
SITTING ON CASH?
ARE YOU SITTING ON CASH BECAUSE...
You are concerned about a possible economic downturn, about a global financial crash, shares dropping, interest rates rising, unemployment affecting potential tenants, falling real estate prices, so you decide the best (and safest) strategy will be to "watch the market", choose the right time to invest, and leave your money in the safety of cash in the Bank.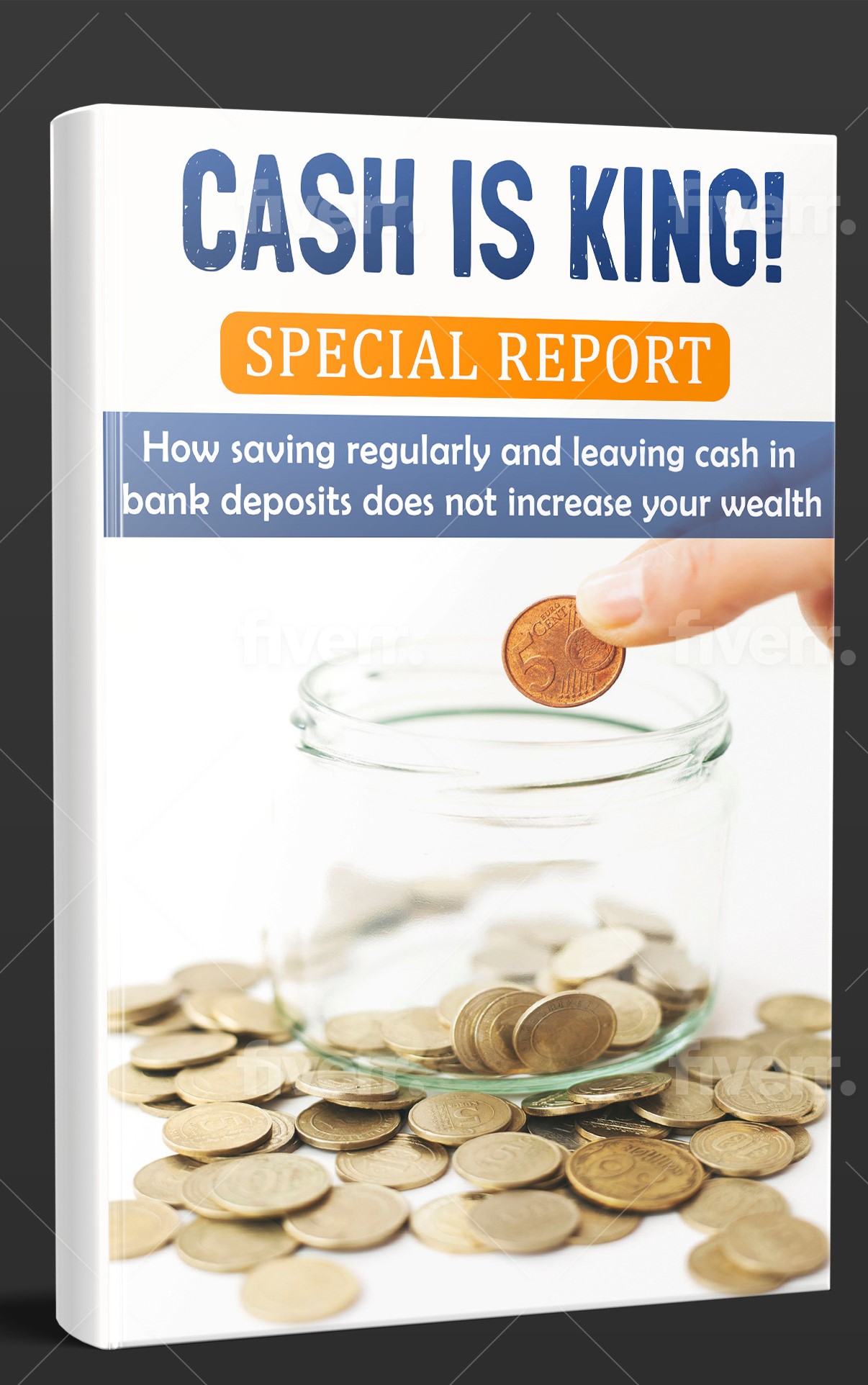 THEN WHAT YOU ARE ABOUT TO READ WILL AMAZE YOU.
Well, imagine you have two children, twins, David and Dianne. On their 21st birthday, for their present you give each of them enough cash to place a small deposit on a home in Australia.
David uses the money to buy a house, which he rents out while he lives with his mates. He never makes any further investments, and never saves any money, preferring to spend all his money on going to the pub, restaurants, traveling and on himself.
Diana on the other hand is a great saver!
She in fact starts to save out of her paycheck a monthly amount, which she adds to the lump sum you gave her.
Due to her conservative nature, and the worry about losing her job, she thinks it better to leave the money in the bank, where she manages to get a decent 4% annual return, tax free, which she re-invests every year.
Fast forward.
Who has done the best? Dianna, using the magic of compounding her original capital with the interest year on year and regular savings every year.
Or David, who has done nothing except enjoy himself?
This lesson should be taught to your OWN children. Diligent and regular, conservative saving against what happens compared to the 'lazy' investor, David, who has done nothing and never made any effort to save money.
The difference between the financial position of these two needs to be seen to be believed.
We will go back in time to 1990, and move forward to 2020 so we can with great accuracy see what happened to the fortunes of the twins.