How To Own Your Dream

Australian Property

At The Best Possible Price,

With The Least Amount Of Hassle,

from Overseas,

Without EvenHaving to Visit Australia.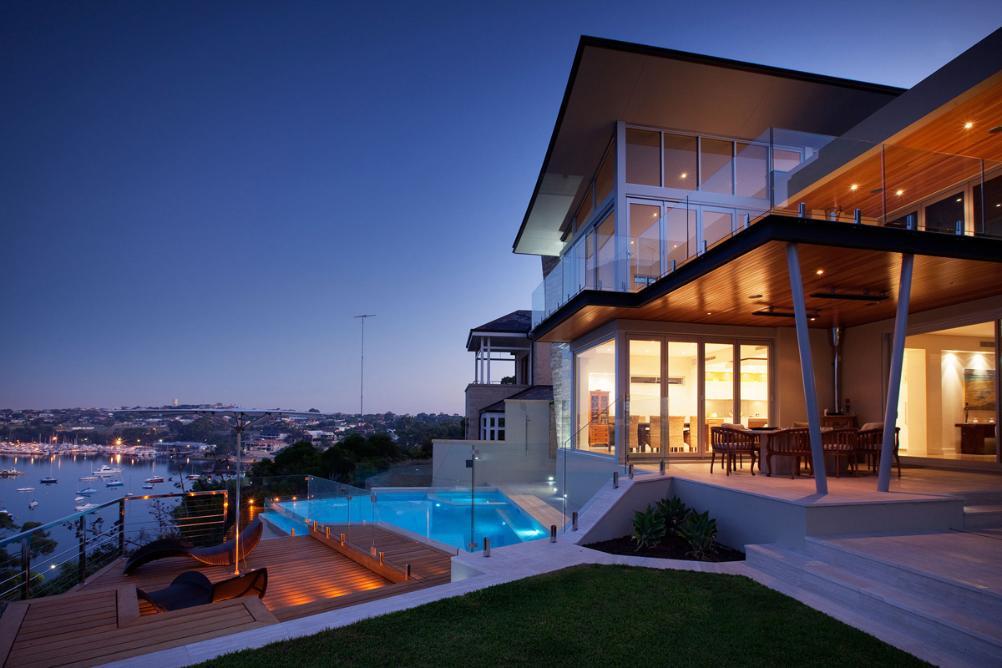 It can be very confusing, daunting, and perplexing trying to buy a property from distance in Australia.
David Morgan is an Australian expatriate living in Hong Kong. He used Michael Bentley's buyers service to secure an Australian investment property saving him time and money.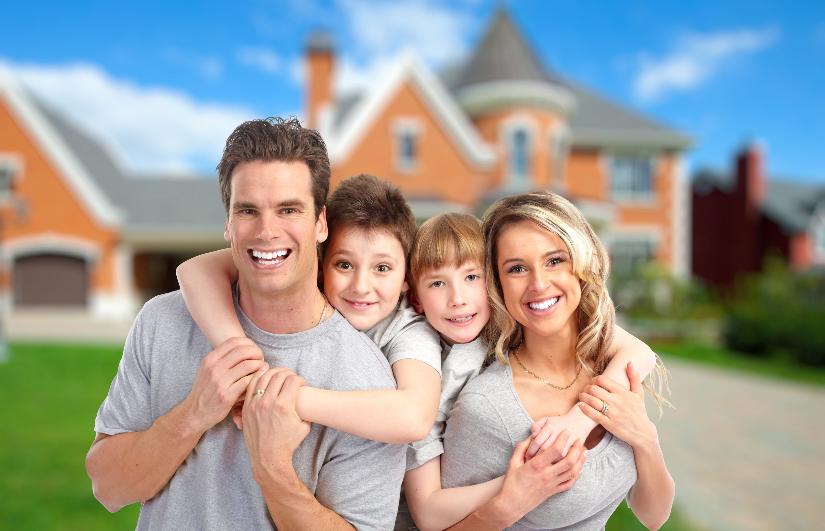 "Many thanks for the huge advice and assistance you gave us throughout the whole process of locating and securing a home

in Sydney.

Your tireless and good natured coordination of the whole process and its many aspects have been and continue to be invaluable, including putting us in touch with the relevant experts in the necessary fields and the friendly tips you are always ready and willing to offer".

Charles Cook, Hong Kong



There are generally

6 WAYS TO BUY

real estate in Australia when you live overseas.
METHOD #1. TRAVEL, TAKE A TRIP, MEET AGENTS, AND LOOK AT PROPERTIES YOURSELF
It is not that easy to travel these days. But even if you can, how long do you have to look? Two weeks? Finding a home this way can take MONTHS.
"I will go down during Christmas/Easter/CNY/Summer holiday and have a look".
The chances of finding something in a couple of weeks is very slight. And then, you have to wait until your NEXT trip!
I have seen this happen literally dozens of times.
(Listen to my OWN story of HOW THIS ALSO HAPPENED TO ME, on this podcast!)
#2. ASK FRIENDS, DIRECT FAMILY OR RELATIVES TO LOOK FOR YOU.
You can't ask your friends or relatives to be running around looking at properties for you - they probably don't have the time or the skill or even the knowledge of what you would like, or the right contacts in the real estate industry.
And it is a huge responsibility for them. Even if they are willing to do it, they would only be effectively doing what you would do in number 3 below.
#3. SEARCH REAL ESTATE WEBSITES YOURSELF
This is very difficult. Hundreds of results come up!
All offered by real estate agents, whose only job is to work for the seller (the vendor) so therefore every property is "beautiful, in good condition, superb, and well priced and will sell quickly!"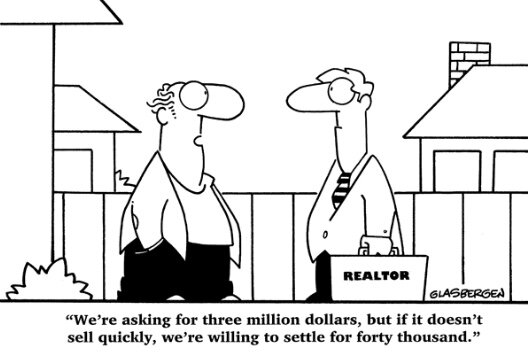 (Just make a random enquiry on any property found on the website and you will see what I mean!)
This is probably the WORST way to try to buy. The agent gets commission from the seller, not from you the buyer, so this motivates them to sell at the highest possible price as this gives them a higher commission.
They have ZERO interest in getting a good deal for YOU.
Worse, in a strong market, once they know you live overseas, many simply cannot be bothered to deal with you, as they have other buyers waiting on the doorstep.
BUT, this way CAN work if you are willing to put the time in yourself, AND you have a expert by your side to give you unbiased advice and feedback and opinions. This is where we can come in
#4. USE A COMBINATION OF NUMBER 2 AND 3 ABOVE - LOOKING ON WEBSITES AND GETTING YOUR RELATIVES TO INSPECT FOR YOU.
This way has been tried before. The problems outlined still remain, with the additional problem being if you can't or won't make a decision, your relatives will run out of energy, patience and enthusiasm to keep doing this for you.
And worse, they do not know if the value is fair AND are not able or experienced enough to negotiate maybe a million dollar property.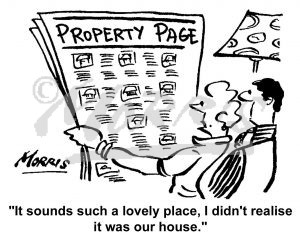 It's not even all about the price.
What about bank valuations, getting a review of the contract, organising pest inspections, getting a building report, getting independent valuations, assessing what repairs are needed, working out the taxes and fees that have to be paid and so on?
Can your relatives do all this?
AGAIN, if they ARE willing to help, and you are willing to put the time in, PLUS if you have an expert on your side, right behind you, this can be an effective way to buy.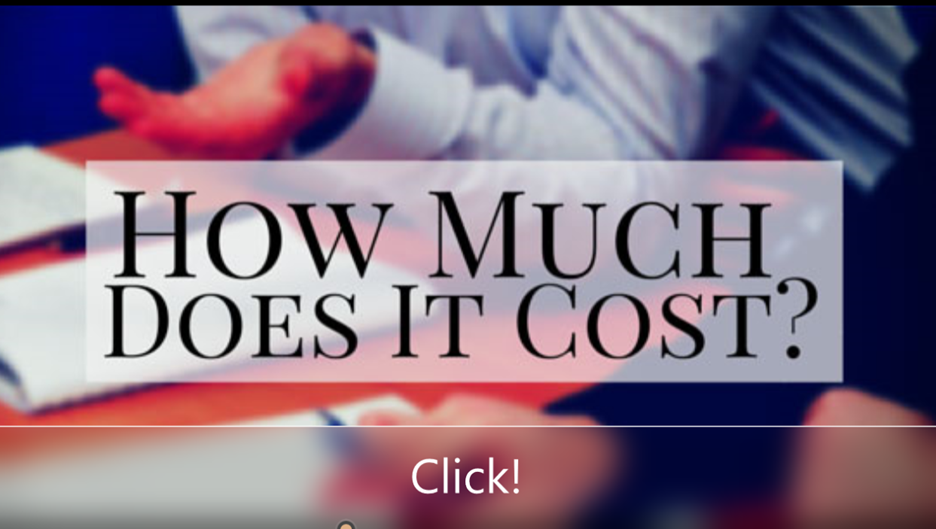 Exclusive Buyers Service for Overseas Buyers
#5. ATTEND A PROPERTY SHOW OR SEMINAR IN YOUR COUNTRY.
This IS NOT the worst way to do it.
But it is probably the second worst.
Simply put, you certainly can't go to a property agent in Hong Kong, Singapore or another overseas country or attend a property show or seminar at a hotel, as they are only offering standard type apartments with big commissions from developers.
You have LITTLE CHOICE. Even if they have a number of projects.
And (like # 3 above) they are employed by the developer to try and sell at the highest price.
They are NOT on your side.
Have they even bought properties in Australia themselves? Or lived there?
#6. EMPLOY YOUR OWN "BUYERS AGENT" IN AUSTRALIA
In Australia this is a NEW concept. In the USA, people have always employed their own buyers agents to represent and help them when buying. For some reason In Australia, real estate agents have only ever represented the SELLER.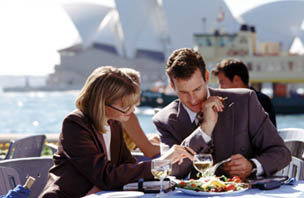 Employing your own realtor to represent and help you is a GREAT WAY to even the odds. To have homes pre-selected, pre-inspected for you, short listed by experts, without you having to do all the work.
This is where we come in for all these ways of buying.
"We definitely would recommend anyone in a similar position to consider using Michael's services."
CONCLUSION
What you need is somebody on YOUR side working WITH you - not for you and not against you - but working closely WITH you.
Someone who has a team of experts to assist.

Somebody who has the knowledge, skills, experience and contacts to provide added benefits to you. Someone you will work with TOGETHER, using a combination of methods to secure your dream home in Australia, at the best possible price.
Someone who has done it hundreds of times successfully.
Someone NOT working for the seller, LIKE 99% OF REAL ESTATE AGENTS.
That's why I set up a new service to help prospective buyers from overseas.
My buyer's agency service offers exactly the solution and is proving a revolution in how apartments and houses are bought in Australia by overseas-based investors and home buyers.
"As Australians living in Hong Kong we had considered buying a property back home for a while, but without any real expertise in this field kept putting it off.

Finding Miike Bentley and Citylife was by sheer chance, but we feel very fortunate we did.

Since the very beginning, the information provided & the assistance & expertise demonstrated to us was extremely professional and actually eye-opening."
"There is so much to the Australian property market, that even as Aussies, we realise now we had little idea about!

We easily could have made an expensive mistake. Our property back home was done "sight unseen", and was something we could not have done by ourselves.

We definitely would recommend anyone in a similar position to consider using Michael's services."