WHY YOU NEED A GOOD VENDOR ADVOCATE FOR YOUR SITUATION
A seller deserves to have someone looking out for them as the process of finding a great real estate agent, putting a property on the market, approving advertising and marketing budgets, getting contracts drawn up, selecting the selling method, and getting a good price are no small ordeals.
If you are planning on selling your Australian property, you deserve to have someone there, on YOUR SIDE, who has done it many times before, and who can help you feel less overwhelmed as you tread new ground, especially if you don't do it often.
You deserve the best tools to sell your home and a good vendor advocate can help you accomplish your goals.
THINKING OF CASHING UP YOUR AUSTRALIAN PROPERTY?
BUYING AN AUSTRALIAN PROPERTY HAS BEEN AN EASY PROCESS IN PAST YEARS WITH EXHIBITIONS, SEMINARS AND PROPERTY SHOWS.
HOWEVER, SELLING IT IS A DIFFERENT STORY!
SHOULD YOU GO TO AUCTION? PRIVATE TREATY? EXPRESSIONS OF INTEREST? OVERSEAS SALE? PRIVATE BID? WHICH AGENT SHOULD YOU USE? EXCLUSIVE AGENCY OR OPEN LISTING?
HOW MUCH IS YOUR PROPERTY REALLY WORTH?
AND IS NOW

THE RIGHT TIME

TO SELL?
HOW MUCH TAX WILL I PAY?
SHOULD YOU RENOVATE FIRST? EVICT THE TENANT?
WHICH IS THE BEST AGENT?
HOW MUCH WILL IT COST?
HOW LONG WILL IT TAKE TO SELL?
HOW DO I TRANSFER THE PROCEEDS

OUT OF AUSTRALIA LEGALLY?

AND HOW LONG DOES IT TAKE?
DO I NEED A SOLICITOR? A CONVEYANCER? AN ACCOUTANT?
A BUILDING INSPECTOR?
HOW DO I GET A "TAX-CLEARANCE CERTIFICATE" ?
This Personal Service Helps Allow Overseas Buyers To Sell Their Australian Property.
If You Think Selling Your Australian Apartment or House When You Live Overseas Is Just a Matter of Contacting Your Rental Management Agent And Asking Them To Sell For You...
Think Again!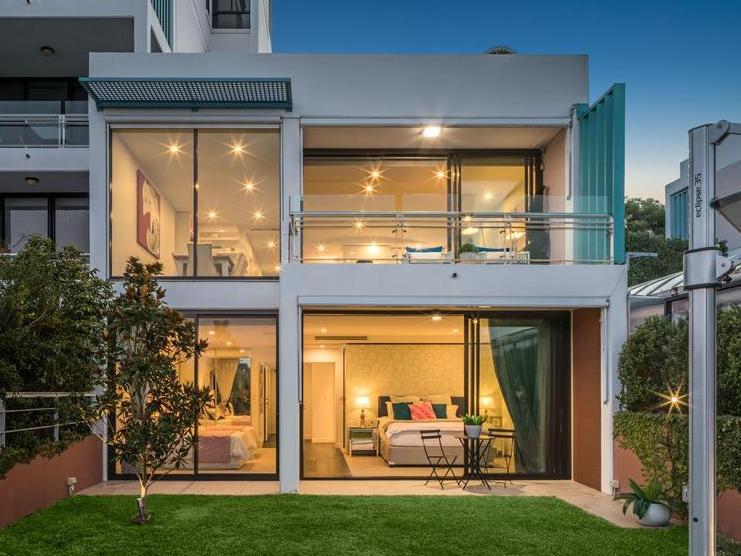 Michael Bentley's* Exclusive Vendor's Advocate e Includes (But Is Not Limited To):
Independant assessment/ valuation of the property in ADVANCE of selecting an agent, so when they tell you what it "can sell for", you know in advance what it is really worth. (Remember, agents want the property sold fast, irrespective of price, so they can collect their huge commission quickly)

Working with you to select the best agent in the area to use as the "

on-ground" agent. We will interview shortlisted agents on your behalf as required, listen to their price guidelines, their method of sale, their marketing strategy and budget, determine their experience and knowledge of the market, and help you choose the right agent. JUST CHOOSING your rental agent as your SELLING agent is a very common (and OFTEN COSTLY) error. We will then help you with organising the agents legal paperwork.

And select best method of selling.
Consultation with you to ensure no "under-quoting" by your agent, and to maximise your price**, while

minimising your marketing and selling costs.
Assistance with pre-selling preparation, presentation, staging, renovation work, repairs and maintenance.

Full review of your agents PROPOSED "MARKETING BUDGET"... SO FAR, in most cases, after my review, you have already

saved the full cost

of my fee by reducing the agents unnecessary

marketing fees and "padding".(Virtually all agents "pad" their marketing budget)
Estimated post-sale cash

flow analysis, and tax strategies. Advising on the Capital Gains Tax liability, and how to reduce it.
Advice and assistance with selecting a solicitor, organising the contract, and paying out the mortgage.
Advice and assistance with selecting the best way to sell: Auction, private treaty, closed bids, expressions of interest, overseas sale, etc.
Negotiations with agents, deciding on offers with buyers. Appointment of accountants, solicitors, inspectors and other professional services as needed.
Organising a professional Pest and Building inspection ahead of time as needed, to minimise buyers "surprises"... in advance. Your agent won't suggest this!
Organising a professional valuation in advance, so you can anticipate what your potential buyer's bank will tell the buyer your property is worth...irrespective of what your agent tells you they can sell it for!!
*About Michael Bentley
**See Case Study below
Have you enjoyed the gains made coming out of Covid, and wish to sell at the top?
Complete the form below or schedule a no-obligation call to discuss more about your options, and the current market conditions.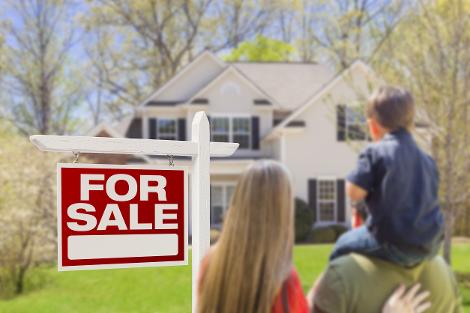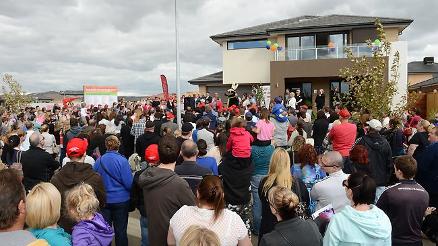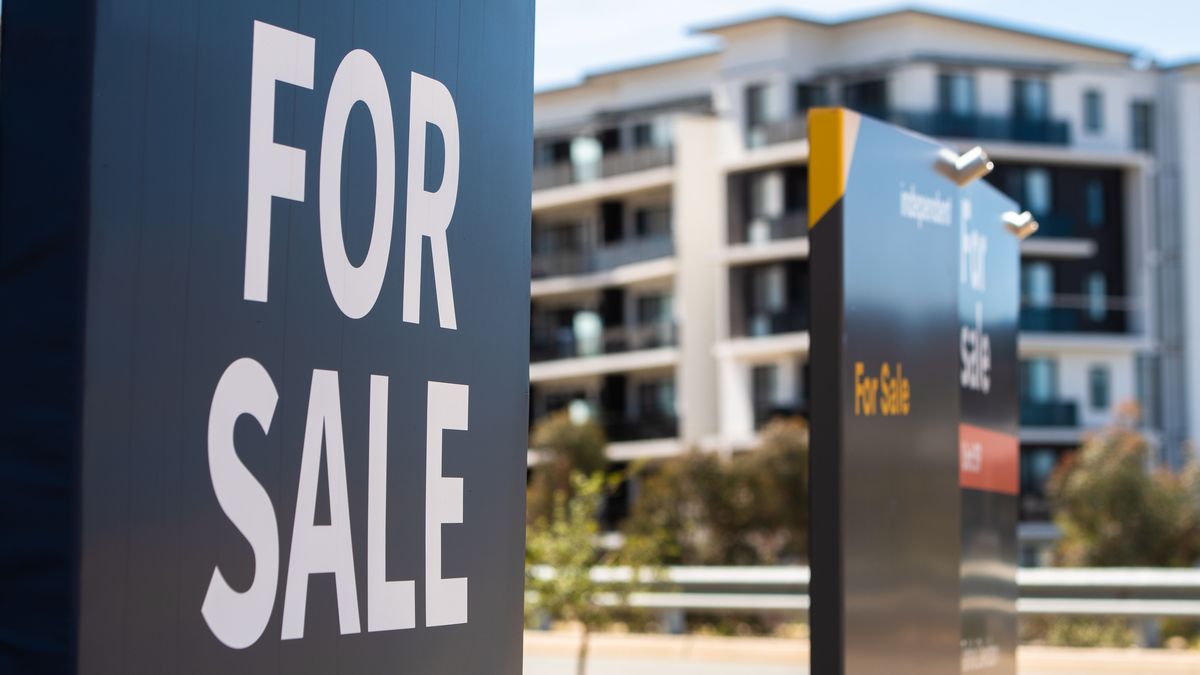 Get The Award Winning Property Expert On YOUR SIDE When Selling.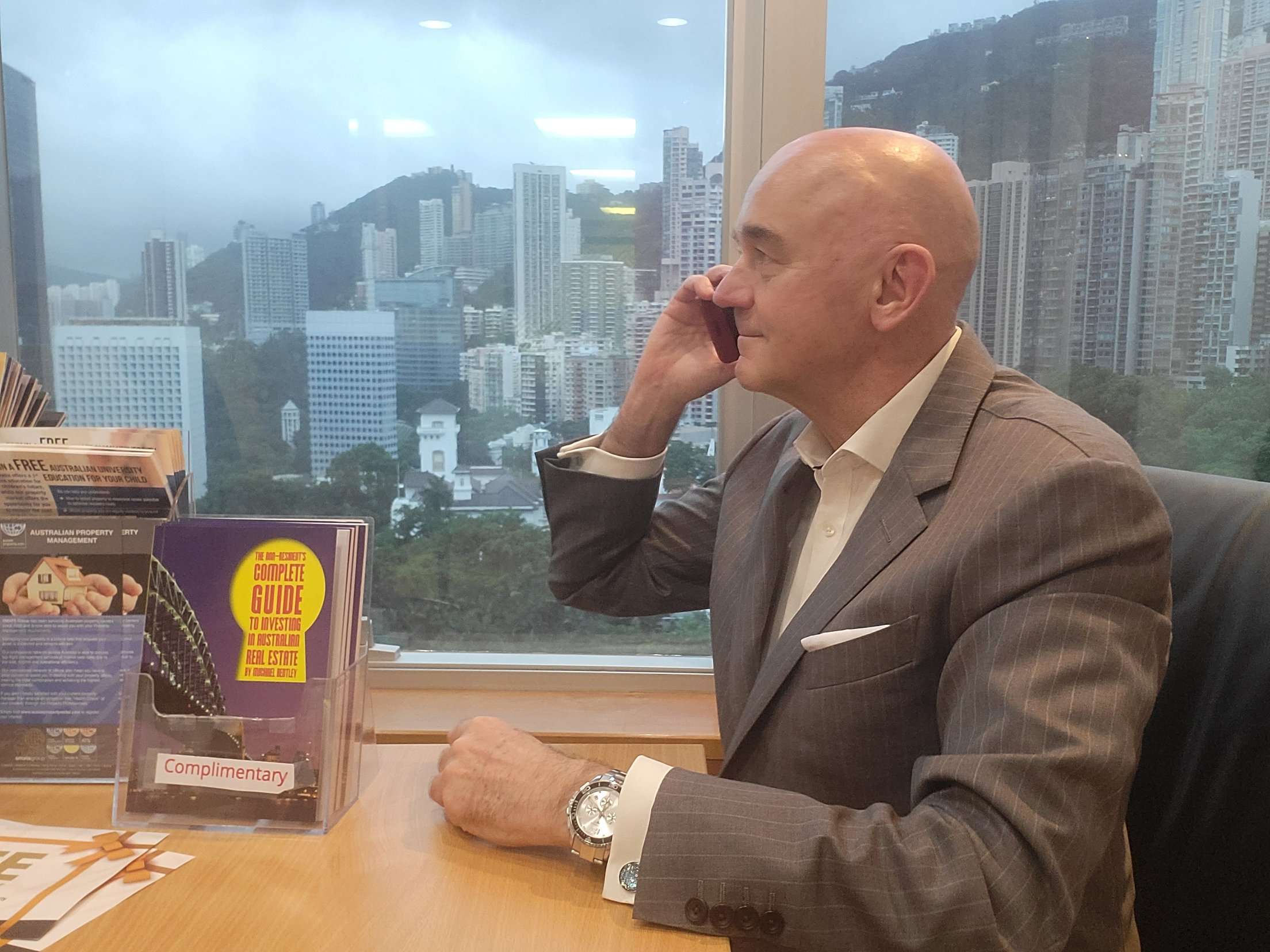 Unlike Your Agent, Working For Commission

(the quicker you sell, irrespective of the price, the quicker they get paid)

My Service Puts Me ON YOUR SIDE, with NO Hidden Agenda, with 35

Years Experience to Help You

Sell Your Property At The Best Possible Price,

As Quickly As Possible,

With The Lowest Possible Fees and Charges,

All For One Low All Inclusive "Success Fee."
"Thank you for your kind advice which has indeed been very useful Michael...It's a treat to be talking to a pro who is neutral (vis a vis an agent or even the lawyer) and also in the know of everything, feel very lucky indeed."
VK. Hong Kong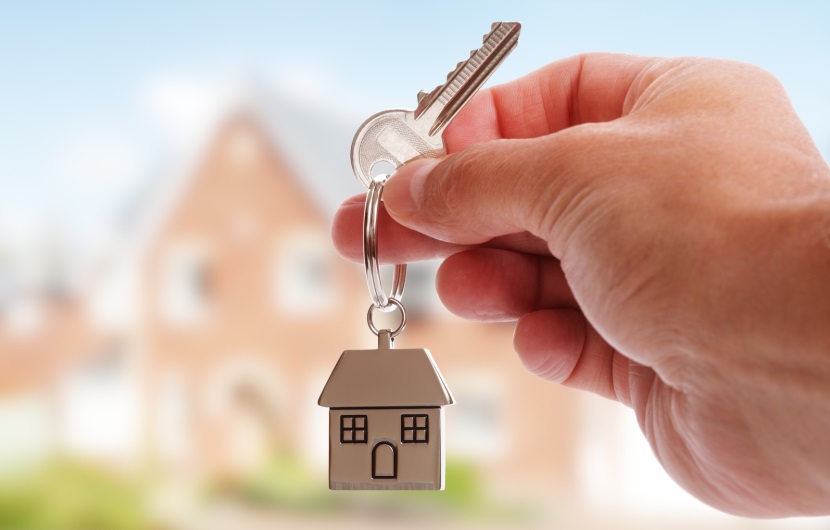 Complete the form above or schedule a call to get more information
FEE SCHEDULE:

FIXED PROFESSIONAL FEE, NO ADDITIONAL OR HIDDEN COSTS, IRRESPECTIVE OF THE VALUE OF THE PROPERTY.
(This fee is also Tax Deductible and is only paid after a successful sale. No sale, no fee.)

AU$988-
Full 45 Days Initial Service.
Thereafter until the property is sold.
"Michael, You are without doubt the best Australian property agent I have come across, and certainly the most honest agent I have ever dealt with. Thanks for all your help"

Sergio Anacleto,

Johnny L lives in Singapore. He is a Non Australian and owns a Perth house, he has held for 12 years. His rental agent for the past 12 years agreed to sell it for him and quoted a price around $620,000 for "a quick sale."
Johnny has been on the Citylife mailing list for over 15 years, so before deciding to sell he contacted us. He signed up for our service. Michael Bentley found and interviewed several agents, before recommending to Johhny agent Emma, who not only lived 2 streets away, but had recently sold a home in the same street for over $1 million.
Michael got her to reduce her selling commission and marketing budget. Johnny had ALREADY saved Michael's fee!
And went to work marketing the house at an asking price is $675,000. Michael oversaw the whole process for Johnny, making the selling process far easier and less stressful.
The house received an offer a few weeks later at $663,000. Michael helped Johnny with the negotiation, and the house finally sold at $672,000.
More than $52,000 MORE than his long time rental agent promised, with a reduced selling commission and marketing budget that saved him ANOTHER $6,700 in direct costs.
And all this for a one time, after sale, success paid to Citylife of $988! (And a dinner next time Michael is in Singapore!)
Why do we do this for such small money?
-Simply put, this work is relatively straight forward work for us, but requires significant SKILL, EXPERIENCE and MARKET KNOWLEDGE, so we can easily do 5 or 6 a month. This work is in addition to our normal business.
-If we charged too much, it would not be attractive for many sellers. This then is win-win. Maybe we could charge more. But this way we know we are guaranteed of getting virtually every job.
-We enjoy the work. And we enjoy helping others. We do not like seeing people being taken advantage of through lack of market knowledge. ( of course, this is not always the case, but it happens quite often)