NOW IS THE TIME:
75% DISCOUNT ON STAMP DUTY AND FOREIGN BUYERS FEES INTRODUCED BY WEST AUSTRALIA GOVERNMENT ON 23 OCTOBER 2019!
Don't miss out!
CONFIDENCE IS RETURNING: THIS STORY SAYS IT ALL:
PERTH IS THE PLACE
APARTMENTS AVAILABLE OFF THE PLAN QUALIFY* FOR THE GOVERNMENTS BUYER REBATE
(*Read which buyers and which projects qualify here)
FREEHOLD TITLE
VACANCY RATES FALLING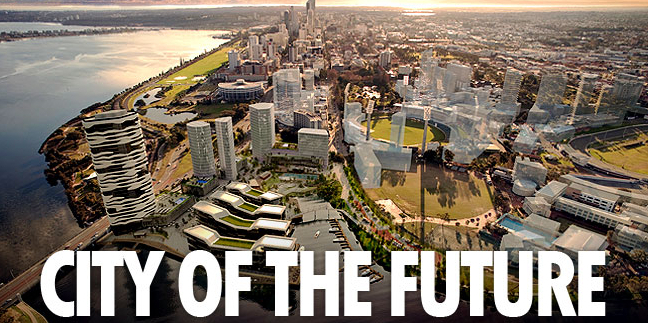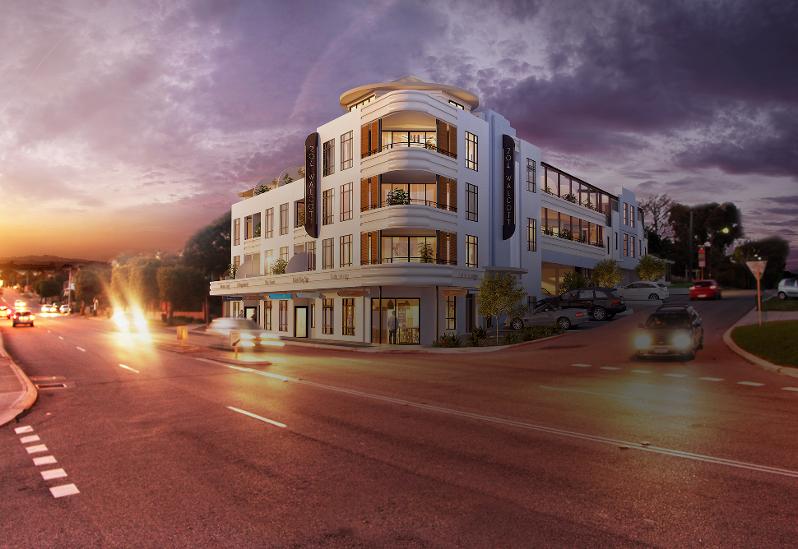 Edith Cowan University, based in Perth Western Australia is Australia's top public university for teaching quality and one of the best for student experience.
It is also one of the world's best young universities, with almost 6,000 international students who've chosen to study in Perth.
Perth is a vibrant, sophisticated and safe city that's regularly rated in the top 10 in the world for liveability.
More recently, Perth has been rated the world's #2 city for friendliness.
Perth's weather is arguably the best in Australia too. We enjoy the most days of sunshine of all of our major cities. The mild Mediterranean climate, endless blue skies and brilliant beaches are hard to beat!
1. Source: Times Higher Education 2019 Young University rankings. 2. Source: The Economist's annual liveability survey. 3. Source: Conde Nast Friendliest Cities in the World 2017.
THESE PROJECTS MAY QUALIFY FOR THE NEW GRANTS:

Project D
WHERE DYNAMIC DESIGN MEETS ICONIC BEACH CULTURE
The Residence presents an exciting and unrivalled boutique offering to the market. Comprising 14 exclusive apartments designed by award-winning architects, Fratelle Group, The Residence combines the advantages of contemporary apartment living with the space and privacy afforded to a boutique development.
Extensive landscaping and greenery create an inner sanctuary and natural light filters from the feature split roof design, ensuring each apartment feels connected to its coastal location.
Award winning architects, The Fratelle Group, have put together the initial designs which include quality fixtures & fittings, high ceilings, stone bench tops, double glazing for sound attenuation and private underground parking with rear land access. The site occupies an elevated position on the northern alignment of Scarborough Beach Road, with views to the ocean.
The building comprises 14 exclusive apartments over 3 floors, topped with a spacious rooftop garden deck for the benefit and enjoyment of all residents. The striking peaked roof embodies the form of a wave breaking on the shore and is designed to maximise natural light flowing into the central courtyard and to encourage ventilation across the development.
2 bedrooms from $549,000

3 bedrooms from $699,000
COMPLETION: Q4 2020
-------------------------------------------------------------------------------------------------------------------------------------
Project E

These apartments are set to deliver a mixed use development with approved plans accommodating commercial office space, a cafe, plus 11 residential apartments in the Mt Lawley/Menora area..
9 stylish and sophisticated townhomes and residential apartments situated in Menora's central hub of modern culture and urban lifestyle. With stunning balcony views to the Perth CBD skyline, smart space-saving design and central convenience, you will feel right at home.
Take advantage of this landmark, corner site, situated just minutes from the Perth CBD in a thriving district of commercial opportunity. Well-articulated design, modern materials and ample street
parking present the perfect office
space opportunity.
Location:
Located on the Mount Lawley/Menora border, a highly sought after area known for its vibrance, community feel and continuous growth. The sloped lot at 204 Walcott Street is perfectly positioned to take advantage of the breathtaking views across the Perth CBD skyline.
This is a stunningly unique development – and incredibly rare opportunity - in a heritage suburb like Menora. The building has a notable and elegant presence, perching proudly on the corner. The Art Deco inspiration offers a building of refinement, class and sophistication whilst remaining respectful of the history of the Menora area.
2 bedroom, 107 sq metres from $599,000
3 bedroom 279 sq metres from $899,000
COMPLETED JUNE 2019. READY FOR IMMEDIATE OCCUPANCY OR TENANCY! TAKE ADVANTAGE OF THE LOW AUD$
Project A
This project consists of 2 adjacent lots (total of 1214 sqm), a rare find. The proposal is to construct a 3 storey residential building of 13 x two and three bedroom apartments in close proximity of the CBD.
These urban apartments are a proposed development within Leederville, a modern and eclectic suburb just 2km North from Perth CBD. 13 x 2 bedroom apartments will be constructed on an elevated position with close proximity to some of Perth's best bars and restaurants.
The complex will be developed over an expansive 1,214sqm in Loftus Street Leederville, with advantageous views of the Perth CBD Skyline. An above average finish is to be expected featuring a large entry foyer and public art statement.
2 bedroom from $496,400
3 bedroom from $654,000
------------------------------------------------------------------------------------------------------
COMPLETION: Q2 2021
Project B
The proposal for this four-storey residential building is purposed to develop a corner lot into a diverse range of residential dwellings. Urbanize Architects are leading the design, using an attractive mix of textured cladding, painted brick and glass, taking advantage of the expansive park sitting on the properties doorstep.
The area offers a modern urban lifestyle with a collection of serene parks and reserves, bars, restaurants and shopping centres. Prestigious schooling options exist nearby. Apartments will have stunning lake and parkland views, a bus stop on your doorstep and a short walk to a Train Station.
The proposal for this four-storey residential building is purposed to develop the corner lot at 19 Clydesdale Street into a diverse range of residential dwellings. Urbanize Architects are leading the design, using an attractive mix of textured cladding, painted brick and glass, taking advantage of the expansive park sitting on the properties doorstep.
The area of Como is conveniently located 8km South of Perth's CBD. The area offers a modern urban lifestyle with a collection of serene parks and reserves, bars, restaurants and shopping centres. Prestigious schooling options exist nearby, with Penhros private girls school, Aquinas private boys school and Curtin University in close locations.
Como is home to top education including Curtin University, and its proximity to the city means the area appeals to students and city workers
COMPLETION DATE: Q1 2021
1 BEDROOM SOLD OUT
2 BEDROOM FROM $649,000
3 BEDROOM FROM $829,000
---------------------------------------------------------------------------------------------------------------------------------
Project C
The project concept is to construct a 5 storey, 24 one and two bedroom apartment block with ground floor commercial development by amalgamating 3 adjoining lots, creating a single 970m2 lot.
COMPLETION DATE: Q1 2021
This 5-storey complex, comprises a series of 24 properties in differing configurations, within the central buzzing district of Northbridge. Future residents will have the choice of one and two bedroom apartments, alongside ground floor commercial opportunities, amalgamated by 3 adjoining lots to create a single 970m2 lot.

Situated on Money Street amongst the heart of Northbridge's cultural offering, the Northerly aspect future development is located within walking distance to the William Street retail precinct and nearby TAFE Central Institute of Technology. Nearby transport links such as the Blue CAT stop on Aberdeen Street also offer central convenience within one of Perth's most sought after districts of central activity.
2 BEDROOM FROM $589,000
----------------------------------------------------------------------------------------------------------------------------
Project D
Perth most affordable new apartments, close to transport and University!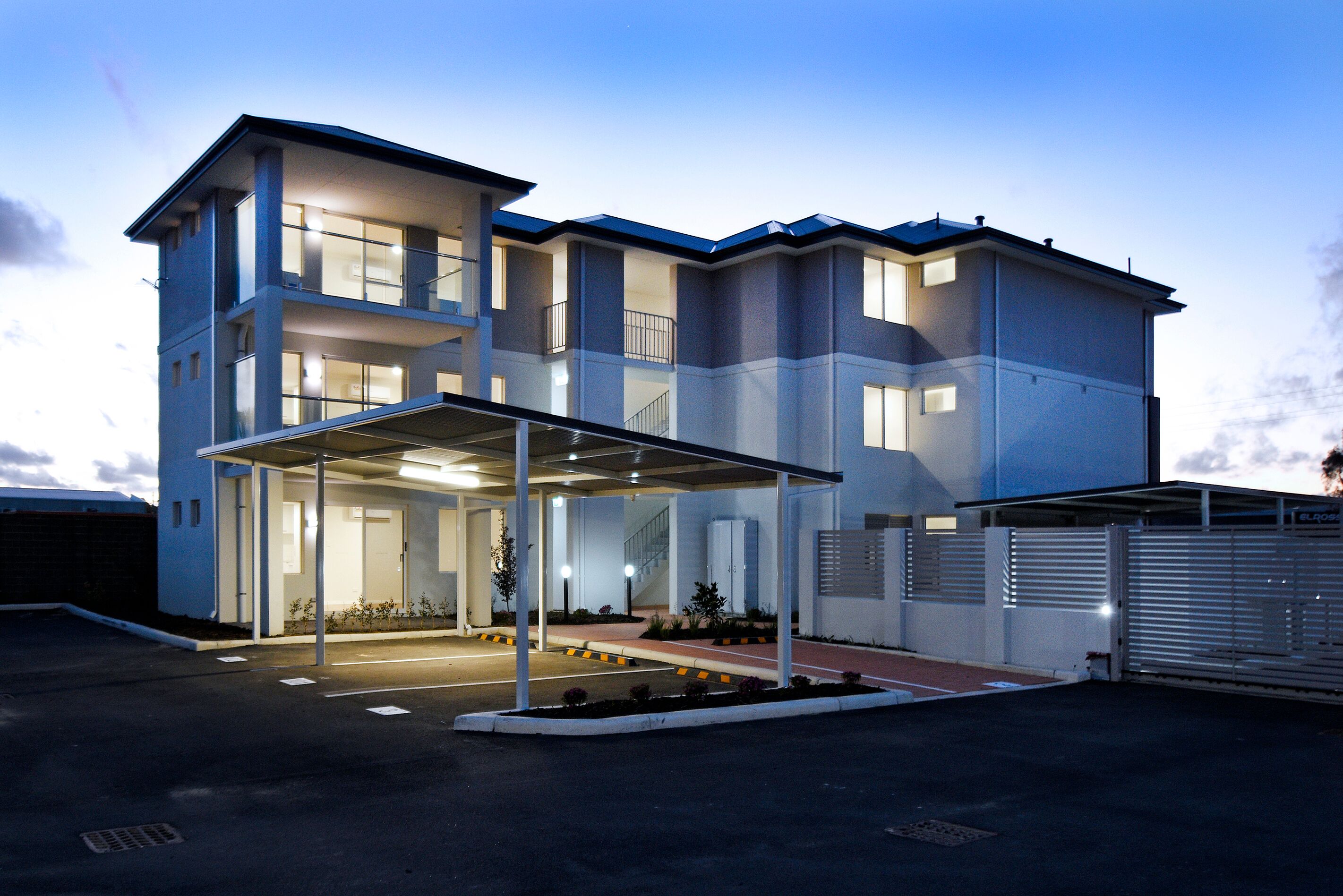 From $340,000 for 3 bedroom
From $299,000 for 2 bedroom
From $249,000 for 1 bedroom
12km from Perth CBD (15min)
500 meters from train station
5km from Curtain University (8 min)
Less than 1Km from Westfield Carousel shopping centre (Largest in WA) (1-2 min)
10 km from airport (12 min)
Excellent sized apartments and finishes at this price point
Ready to move in, tenant in place
Very body corporate fees
Gated complex
Good looking complex, buildings are not too close to each other.
High rent returns
Perth Investment Opportunities
HOUSES?
Property researcher Terry Ryder, said 42 suburbs in Perth recorded sales growth in the December quarter, a stark contrast to zero in the final three months of 2016.
"We provide reports to clients right around Australia and what we're saying is that Perth is the land of opportunity for savvy investors," Mr Ryder said.
"Jobs are being created and resources projects are being started, which is very positive for the WA economy and the property market."
Massive State Government investment in Metronet, Optus Stadium, Yagan Square and Elizabeth Quay is forecast to begin paying off, while a rash of shopping centre upgrades will be a boon to the suburbs.
Property Council of Australia WA executive director Lino Iacomella predicted the popularity of 6000 as a residential postcode would surge as home owners jockeyed to be close to the new attractions in the CBD.
In Perth, there have been very few new apartment projects starting construction in the past year and this may lead to a significant shortage of supply in 2018 and 2019.
When there is a supply shortage, we usually see increases in price.
So now is the time to buy. You will be hard pressed to find a better time to invest in property; prices have stabilised, interest rates are low and job confidence is returning.
If you have been holding out, waiting for the bottom of the market, you may have already missed it.
Peter Peard, Peard Real Estate Group chief executive:
2018 is shaping up to be one of the most positive years for the Perth real estate market in recent times.
Rental vacancies, which are a lead indicator for the direction of the property market, started to fall during 2017, which points towards recovery.
At the same time, the number of properties listed for sale in Perth started to stabilise during the past year and towards the end of 2017 they started to fall.
The key drivers for the recovery in the property market have been improving economic conditions and a major slowdown in new housing construction.
Improving economic conditions are giving people greater confidence to buy a property while the slowdown in new housing construction has meant the major oversupply in housing caused by the building boom between 2012 and 2016 is being absorbed by the market.
Suburbs that should most benefit from the continued recovery in the property market during 2018 will be those areas in high demand from buyers where there is currently limited supply.
I would expect to see an upswing in property prices.
The rental market should also begin to recover based on a further decline in the number of properties listed for rent.

RELATED: Is Perth the next Sydney
Perth Homes