"The Non Residents Complete Guide to Investing in Australia Real Estate"
DISCUSS ANY ASPECT OF THE PROPERTY MARKET WITH ME. BOOK A 30 MINUTE CALL AT A MUTUALLY CONVENIENT TIME FOR BOTH OF US HERE
IF YOU DO NOT NEED HELP WITH BUYING, BUT DO NEED EXPERT ASSISTANCE WITH YOUR EXISITNG PORTFOLIO, PURCHASE, TAX, FINANCE, STRUCTURING, RESEARCH, RENTALS, OR PROPERTY SELECTION, CONSIDER USING MY EXCLUSIVE ADVISORY SERVICE.
A personal note from Mike Bentley:
"In one complete book, I have addressed all the major items, topics, strategies and knoweledge any investor living OUTSIDE of Australia, whether a foreign buyer or an expat, needs to know.
"Everything is different for buyr who live OUTSIDE Australia.

"To assist you further, I have included below a link to grab a copy of my updated "Is NOW the time to buy? " special report for immediate download at the bottom of this page.

"In this new report, I have placed graphs on the all important TREND LINES for each city, so YOU can see if it it really is the RIGHT time or not for each city!
'Plus all the updated Covid19 effects on the Aussie property market!
"Just click HERE or on the link below to grab a copy of this very useful report too!"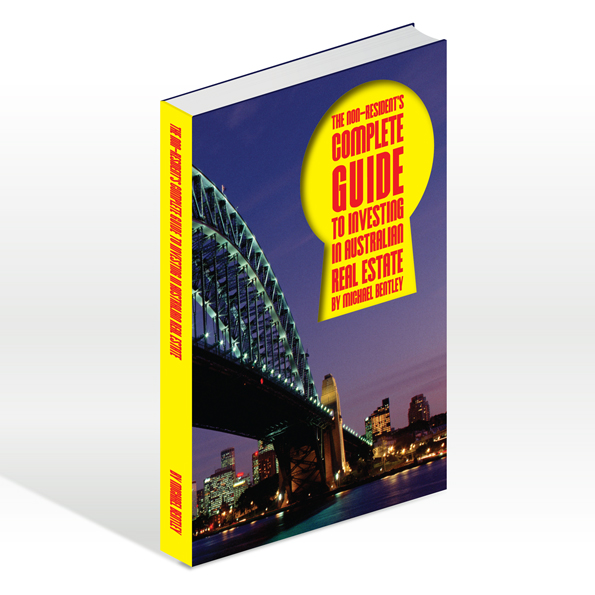 "I was very reassured that your strategy was virtually identical to that which I used to acquire my 16 properties"
"The book shows how to achieve financial independence through property, how investment in property is a compelling proposition, and how easy it is"
"I just have one word, EXCELLENT"

"Michael has such a wealth of knowledge and wisdom concerning property investment that one can never learn enough from him"
"In reality I have accumulated my five Australian residential properties and can retire as per your Ultimate Property Strategy (UPS)"
"Wow, I'm now on my 3rd property. All have been outstanding performers. I really believe in your methods"
BOOK PRICE AUD$27.77. INCLUDES SHIPPING ANYWHERE IN THE WORLD FROM HONG KONG
To order your copy, fill out the form, and we will tell you where topay depending on where you live.
The Foreign Investors Guide Book Order