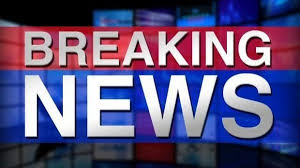 A government scheme allowing first home buyers to enter the market with a deposit as low as 5% will be served on a 'first come, first served' basis for up to 10,000 Australian citizens each year.
31 October, 2019
Australia's first home buyers will be able to get into a property with as little as 5% deposit through the First Home Loan Deposit Scheme, confirmed last week by the Morrison government.
In Sydney, eligible buyers will be able to access the scheme when purchasing a home worth up to $700,000.
In Melbourne and greater Victoria, home values will be capped at $600,000.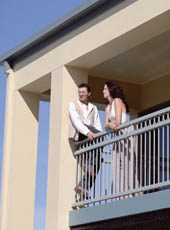 The scheme, which will guarantee loans for up to 15% of the purchase price, will be available to first home buyers with taxable incomes up to $125,000 per annum for singles and up to $200,000 per annum for couples, and apply to principle and interest loans only.
It will support up to 10,000 loans on a 'first in, best dressed' basis.
Speaking on Sky News, Finance Minister Mathias Cormann said "The price caps are calibrated to take into account median house prices and conditions in respective markets and indeed they are set with reference to the threshold for concessional arrangements for stamp duty in various states."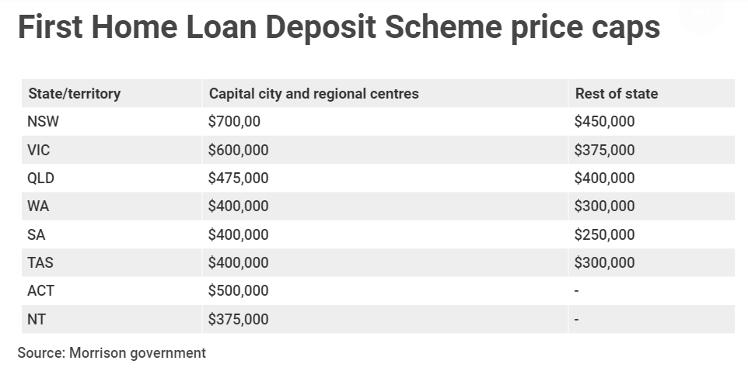 The above figures show the average house price in each state. Apartments can be less, meaning they could be a great option for your children to get into the market if they qualify. However, NEW properties are much more.
Meanwhile, the Australian Prudential Regulation Authority says it will adjust its capital requirements for loans made through the scheme "in a comparable manner to mortgages with a loan-to-valuation ratio of 80%. This would allow eligible FHLDS loans to be risk-weighted at 35% under APRA's current capital requirements."
The nation's housing market shows continued signs of recovery.
September saw home values in Sydney and Melbourne both lift by 1.7%, while the Nation saw a rise of 0.9%, according to data from Corelogic.
(WHY it is SO important to get your children into a property NOW)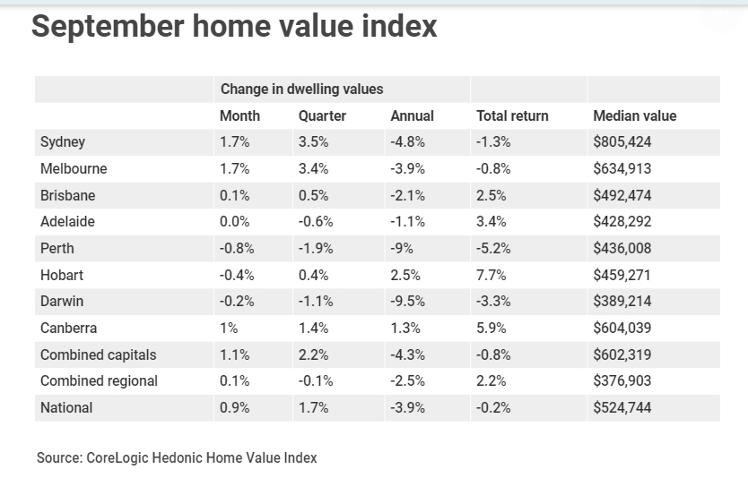 Finance Minister Mathias Cormann told Sky News last night the price caps were set with reference to the median house prices and stamp duty concessions in the various states and territories.
"There is no specific number of guarantees per jurisdiction, it will be on a first-in, best-dressed basis," Senator Cormann said.
"Ultimately, the scheme will be driven by demand, up to 10,000 guarantees a year."
Housing Minister Michael Sukkar said only two of the four big banks will be chosen to take part in the loans scheme, with 50% of guarantees to be issued to smaller lenders.
"These rules are designed to ensure the Government's expectation that smaller lenders play a significant role in the First Home Loan Deposit Scheme to boost competition is met," Mr Sukkar said.
The government is yet to announce which banks are involved.
Mr Sukkar said while there's no set number of deposit guarantees per state, the government will keep an eye on demand to adapt the scheme.
"We're not adding any layers of bureaucracy," he told reporters in Melbourne.
"These are guarantees that banks are able to offer to customers. The banks will undertake the same credit checks, the same lending criteria that they would otherwise."
Earlier this month, the Coalition Government passed new laws through Parliament to implement the scheme.
CONFIDENCE AT AN ALL TIME HIGH FOR AUSTRALIAN REAL ESTATE FIRST HOME BUYERS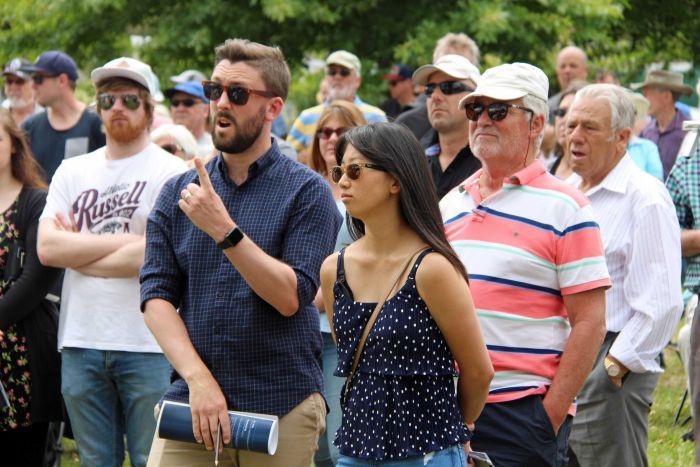 In a boost for the Australian property market, a Commonwealth Bank report issued on 17 July 2019 showed that 91% of all first home buyers believed owing a home was now within reach. This is believed to be the highest figure for decades.
Economist Andrew Wilson said the fundamentals for first home buyers had probably never been better, with a record low cash rate of 1%, expectation of further cuts, stamp duty concessions, and the Australian Governments First Home Loan Deposit Scheme (FHDS) coming on line next year.
The survey shows:
91% of potential first-home buyers believe owning a home is now within reach.
39% believe their parents can help them with the initial deposit required.
28% of those under 30 intend to buy investment property within the next 24 months.
First home buyers in Victoria and NSW also benefit from stamp duty concessions up to properties valued at AU$600K and AU$650K respectively.
First Home Loan Deposit Scheme
The government said the purpose of the scheme was not give a grant to first home buyers (which immediately would push up prices) but rather to cut the time they need to save a deposit by at least half.
WHY THE SCHEME IS SO IMPORTANT:
Those with a 5% deposit can purchase a property (if it's their first) immediately, (after Jan.1, 2020) by taking advantage of the grant.
Parents will be able to lend their children the 5% if they don't have it, well within the means of many parents, with Australian's being reported as the world's second richest people (after the Swiss).
Also, parents may be able to access equity in their own homes, to get the 5% deposit out. With Australia's high nearly 65% home ownership rate, and with 48% of those with no debt or home loan, this equity should be easy to obtain, as it will be a small fraction of the value of their own homes.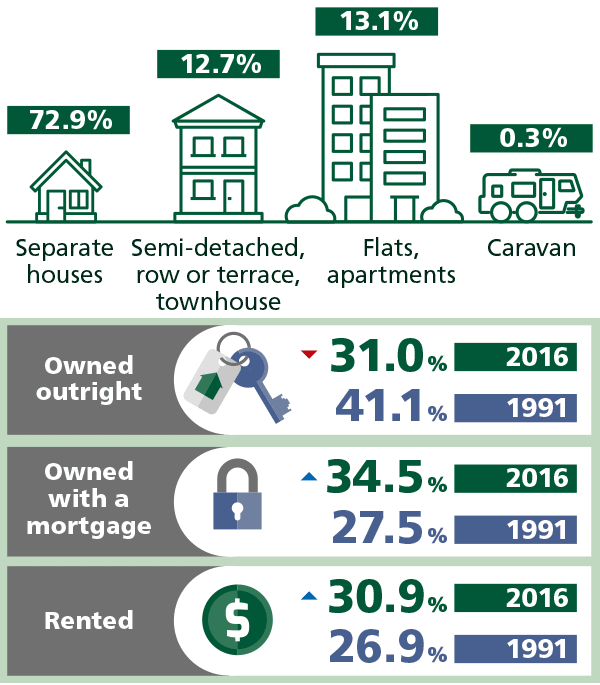 DO YOU HAVE CHILDREN IN AUSTRALIA? THIS COULD BE A ONCE IN A LIFETIME OPPORTUNITY TO GET THEM ON THE HOUSING LADDER.
But you will need to act fast.
The scheme is expected to be oversubscribed as it is limited to just 10,000 borrowers.
The government is still putting the finishing touches to the scheme, including whether to put a cap on how many can access the scheme in each state and territory, and whether it should work on a "first n best dressed "basis.
First home buyers in Melbourne enjoy even more concessions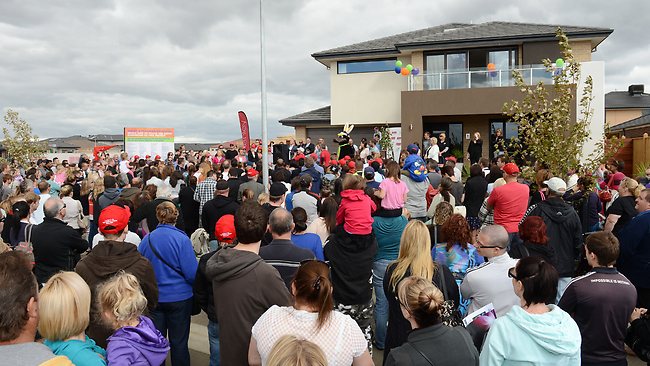 RELATED:
CAN YOU GET A FIRST TIME BUYER GRANT? Hint: You, or your children, must be an Australian Citizen: read more here
WHY YOU MUST UNDERSTAND VACANCY RATES BEFORE YOU JUMP IN TO BUY.
THE 7 STEP BUYERS SYSTEM...SIMPLIFIED! Click here