JULY 2021: BRISBANE ANNOUNCED AS OLYMPIC CITY!
Get immediate rental income of 5% plus. Brand new luxury apartments available with tenants already renting. No vacancy!
JOIN THE PROPERTY GROWTH AS UNDER-SUPPLY STARTS TO HIT, RENTAL VACANCY PLUMMETS, AND GET IN BEFORE THE BORDERS RE-OPEN.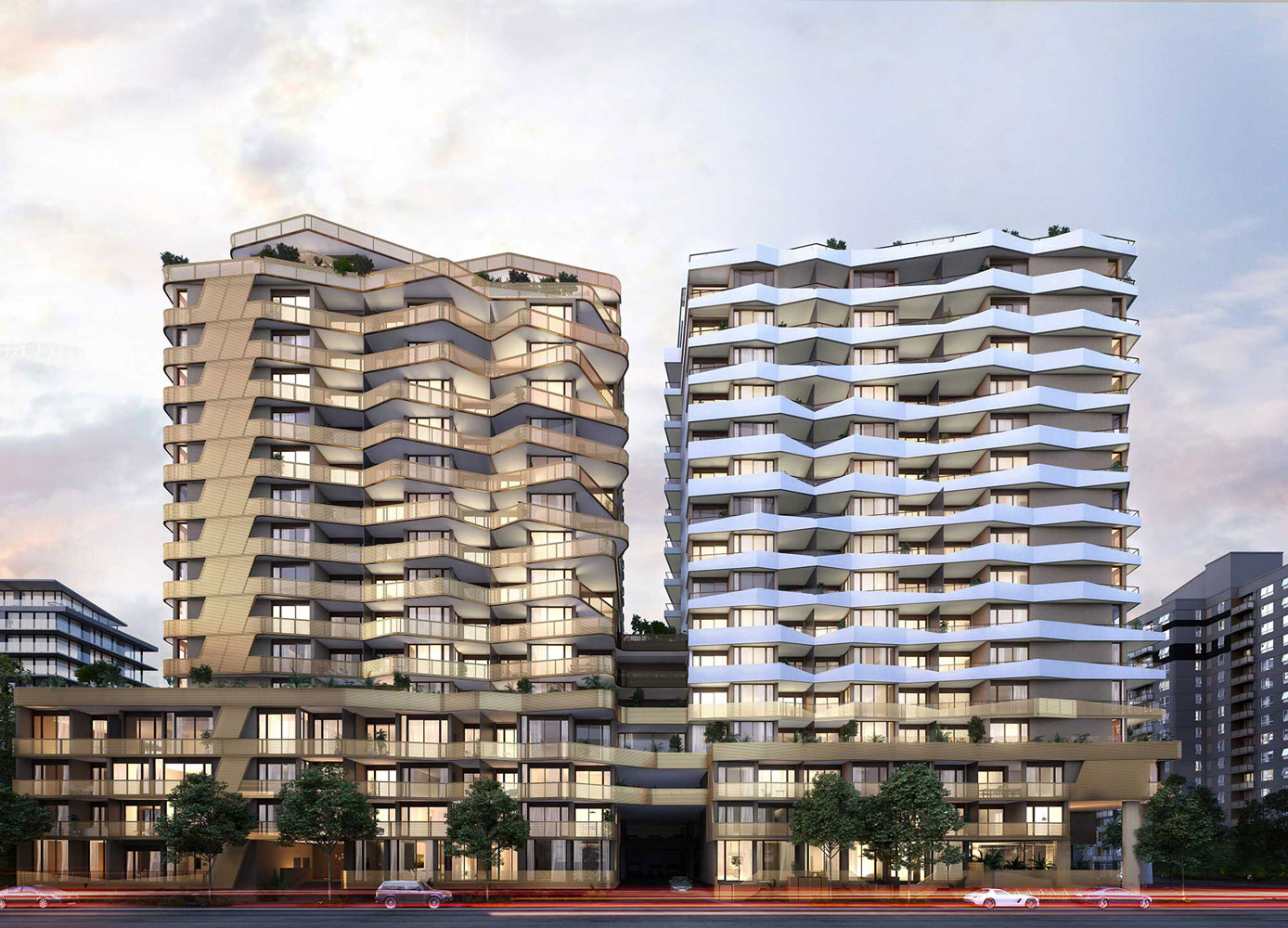 Combining world-class design, oversized luxurious residences, expansive views and 1690sqm of amenities to deliver the best inner-city lifestyle experience.
Your concierge will engage a personal chef or book your own private viewing of the latest blockbuster with your own private dining room, modern private theatre room and billiards table in the multi level event precinct.
Your poolside retreat awaits with panoramic city views, outdoor entertaining and dining area. Take in the view with spot of golf on the putting green or a movie under the moonlight with the outdoor cinema.

Proximity Perfection. Just 5 minutes from Brisbane's CBD, your home base brings in the best of Newstead, The Valley, Teneriffe and Bulimba right now.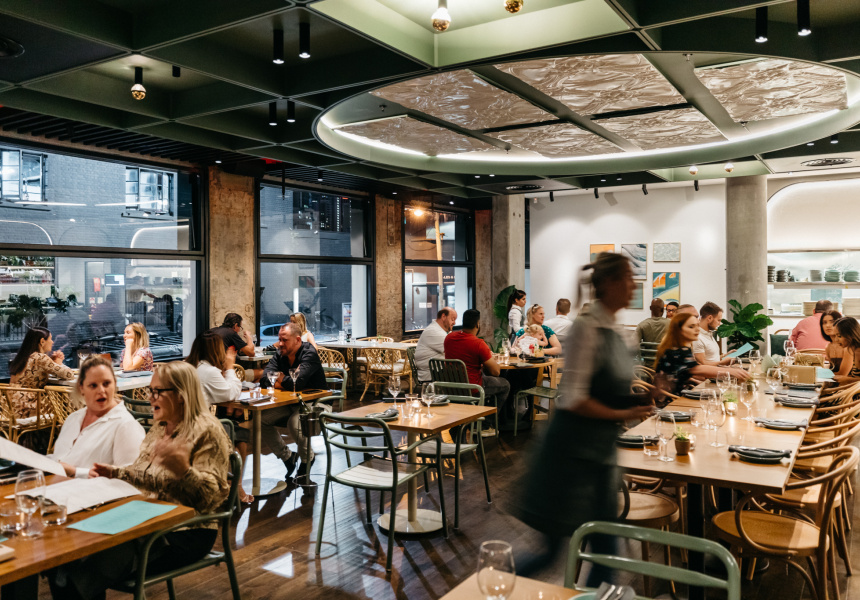 REGISTER NOW!
These apartments are JUST COMPLETED, and you can even invest in a new unit that is already rented!
A LIFE LESS ORDINARY
Don't live life ordinary, live in a home that matches the sophistication you deserve! With opulent outdoor terraces, panoramic views from your rooftop oasis, complete with pool, putting green and outdoor cinema. Spark up the BBQ and entertain your family and friends.
Relaxed and refined.
Open plan living perfection sets the scene for understated living. Enjoy the sense of space and freedom that comes from high ceilings, full length sliding doors and generous balconies.
LIKE LIVING IN A LUXURY 5 START HOTEL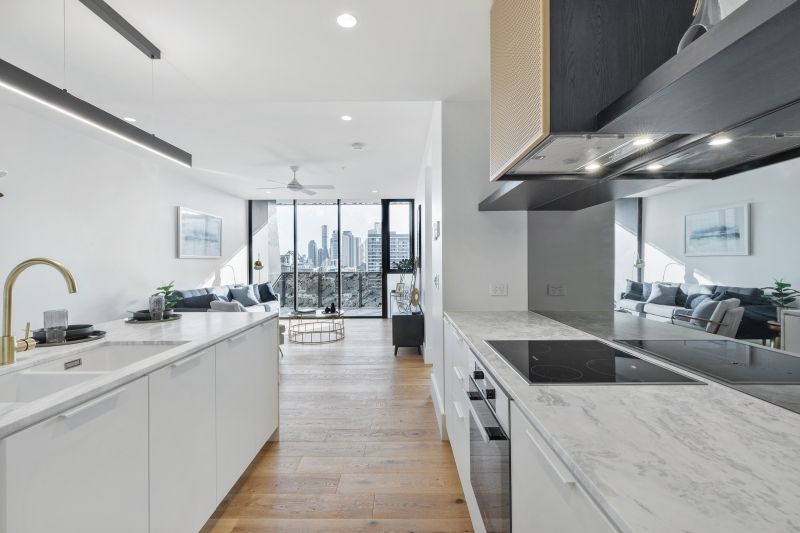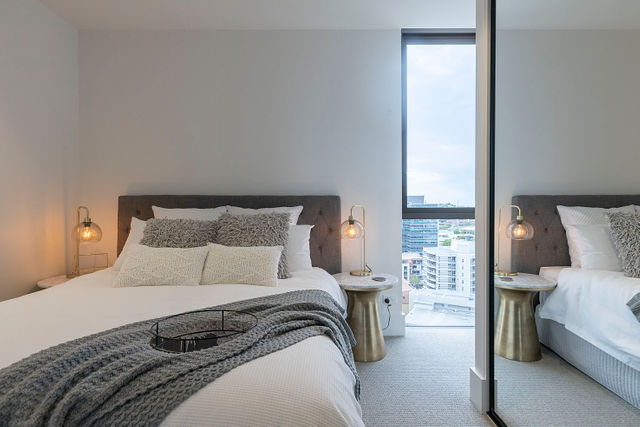 I'm very excited to be involved in this project which is ideally located in the thriving inner east riverside suburbs of Brisbane.
We love…
The high-quality finishes of the building and each apartment, from the one-bedrooms to the multi-million dollar penthouses.

Resort-style facilities mean a whole weekend's worth of entertainment is right in your own "backyard".

Location, location, location. Newstead is absolutely red-hot this year, and this development is up there with the crème de la crème of the suburb.
After Brisbane's resurgence in the last 12 months to now have the lowest rental vacancy rate of the east coast state capitals at just 1.4% and falling, as well as the highest rental yield, 5.2%, we know this will appeal to the astute investor or those looking to escape to a COVID-free QLD.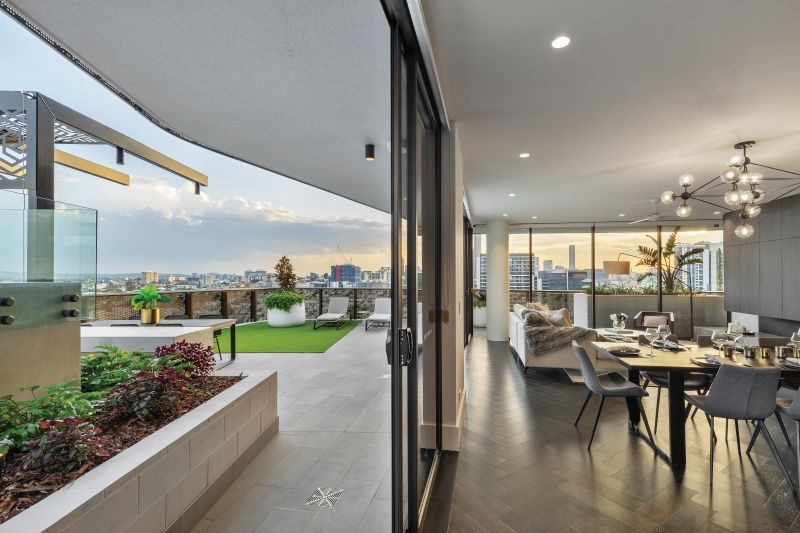 Outstanding Location:
Only 1.2 km's from the centre of the Brisbane CBD in the affluent inner east suburb of Newstead

Only 5 minutes walk to the peacfull tranquility of the beautiful Brisbane River

Only 2 minutes walk to the sophisticated fine dining and boutique shopping precinct of James Street and the famous Hotel Calile.

Only 1 minute walk to the shopping and dining precinct of the Emporian.
Outstanding Architecture And Design:
Hayball is one of Australia's largest design practices, with 160+ people working from studios in Melbourne, Sydney and Brisbane.

Over 30 years, they have created hundreds of projects across Australia, South-East Asia and China – from single and multi-residential buildings to schools and universities, commercial developments and urban design for entire suburbs.

Featuring high end luxury fittings including marble kitchen benchtops and Miele appliances even in the one and two bedroom apartments.
Outstanding Facilities:
Intimate or epic private functions exclusively for residents can be held right at home. With interiors by award-winning Ministry of Design, the event precinct on Levels 5 & 6 offers unrivalled hotel-style access without leaving the building.
Features:
Fully equipped Gym & Yoga Area

Private Dining Room ( seats 20) with Chef's Kitchen

Outdoor Terrace with Lounge, Firepit, Dining Area, Kitchen & BBQ

Billiard table & Private Theatre Room

Rooftop Terraces on each building with BBQ, Dining Area, Pool, Heated Spa, Mini Golf and Integrated Seating, Nooks and Sun Lounges

Price Points Until Sold:

One Bedroom from $459,000

SOLD OUT

One Bedrooms with Study/Media with Parking from $499,000

SOLD OUT

Two Bedrooms, One Bath with parking from $539,000

Two Bedrooms, Two Bathrooms with parking from $639,000

Three Bedrooms, Two Bathrooms with 2 car parking from $919,000

BUT HURRY. SPECIAL PRICING OFFER MEANS THESE ARE SELLING OUT QUICKLY.
Register for NEWSTEAD APARTMENTS