ATTENTION: AUSTRALIAN HOME BUYERS, FUTURE MIGRANTS AND INVESTORS
Only Very Occasionally Do Such Affordable and Stylish Melbourne Townhomes in a Safe, Family Location Become Available With Just 10% Down-Payment Required, And No Further Payments Needed Until Late in 2022!
Secure Your Architect Designed Home At Today's Prices BEFORE Public Launch
Finally...A Superb Australian Townhome At Affordable Prices With Features Highly In Demand By Home Owners And Designed By Award Winning Architects
Are you looking to buy a quality Australian home for future use for your family, or an investment first and possible own use later, OR just want a quality Australian residential investment property, but are unsure WHERE and WHICH one to buy to protect your capital, obtain rental income and with good growth prospects?
My name is Michael Bentley.
For the past 35 years I have been helping Hong Kong buyers purchase quality Australian real estate.
But it is rare, in fact, I would say this is the first time in perhaps 20 years, I have seen such a quality project in a great location at these prices.
But, there is ONE downside. When you read on I shall explain the possible downside to this offer.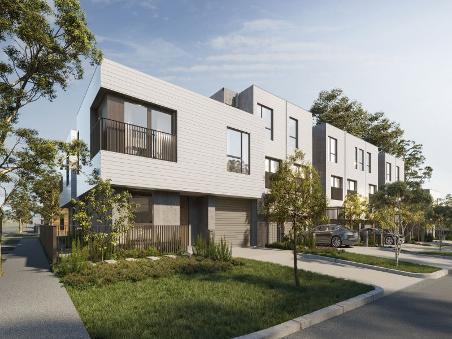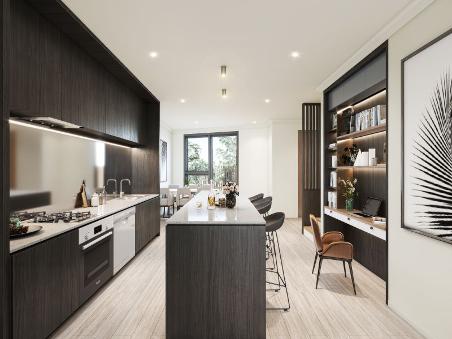 Your home should be your sanctuary. A place of family, warmth, love and laughter.
Stylish and yet refined, the interiors are made to last, carefully designed and crafted for versatile use and everyday comfort.
It is a home for everyone in the family, with plenty of room for loved ones and friends who visit.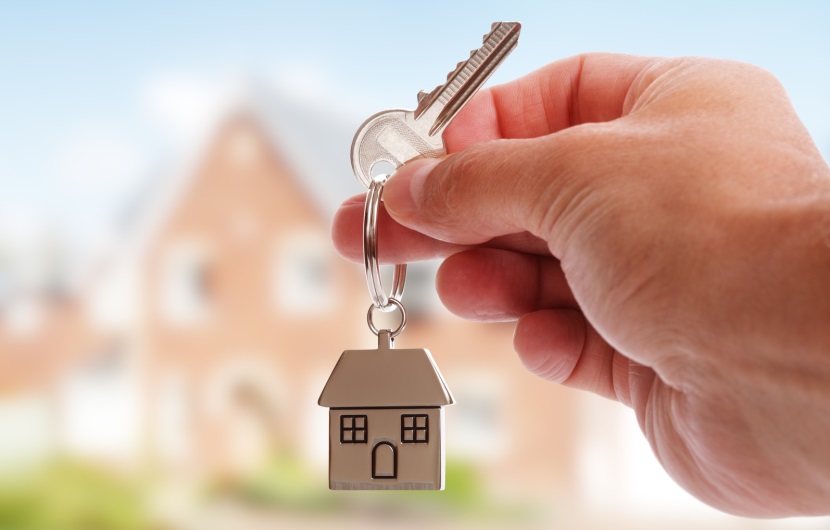 Si
mply Put, Have a Look at the Quality, Size, Design, Features and Location of These Prime Townhomes, and I Challenge You to Find Better Value ANYWHERE in Melbourne!
-Buying a well priced, trouble free Australian property when you live overseas can be much easier than you think.
-Many people simply don't know the correct steps to take which makes them take far longer than they need to.
-I have done it for my clients so many times before, so all you need to do is follow my step-by-step blueprint.
- I have completed all the research into this project, location, quality, price, rental, comparisons with others, attention to detail finishes and fixtures, schools, shops and supermarkets and much more.
AND it is no exaggeration to say, you will NOT be able to buy better in Melbourne right now.
Many Buyers From Hong Kong and Other Countries Are Becoming Frustrated in Trying to Buy in Australia as They Cannot Travel Due to COVID, and They are Watching Prices Rise, And Seeing Good Properties Getting Snapped Up Quickly.
Worse, Agents Are Offering Them Small Inner City Flats and Units That they Feel They Will Never Be able to Move Into Should They Choose To.
Recently, I came across a project that even to me, with over 35 years Australian property experience, seemed "too good to be true".
So I IMMEDIATELY rushed to research it, and it kept getting better and better!
NOW, in saying that, of course, if you want a townhouse in the AU$1 million plus price range, OF COURSE, you will find better!
OR, IF YOU WANTED to pay similar money, and go out in the west of Melbourne, to the new housing developments more than an hour away, buy a piece of land, and then appoint a builder, and get them to build you a home you can probably do that for around the same price.
What headache!
Anyone , I mean anyone, who has EVER built their own home in Australia has basically said "never again."
Dealing with the local council.
Dealing with builders.
With plumbers. Painters.
And how can you manage the quality control?
And maybe , well, most likely, the location is no good!
Or the quality is terrible!
It doesn't have to be this way.
I have done the research into this project.
I have negotiated an unbeatable investment package.
I have arranged an EXCLUSIVE release FOR OVERSEAS BUYERSso you wont miss out.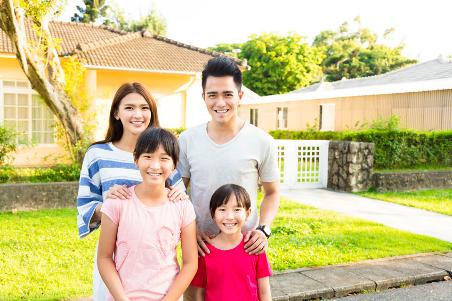 I have checked all the fixtures, fittings and inclusions.
AND these homes offer most of the features that Australian new home buyers are looking for!
That helps ensure your resale value.
AND, also, this location, has one of the lowest rental vacancy rates in all Melbourne, meaning if you want to rent it out (before moving in, or for a long time) you won't have any trouble.
This project has a LOT of unique features, seldom seen in others.
And has easy payment terms.
So you don't have to rush around now trying to secure a loan.
You have over 12 months to sort out your finances.
In the meantime, you have locked in your personal townhome, at TODAY'S prices.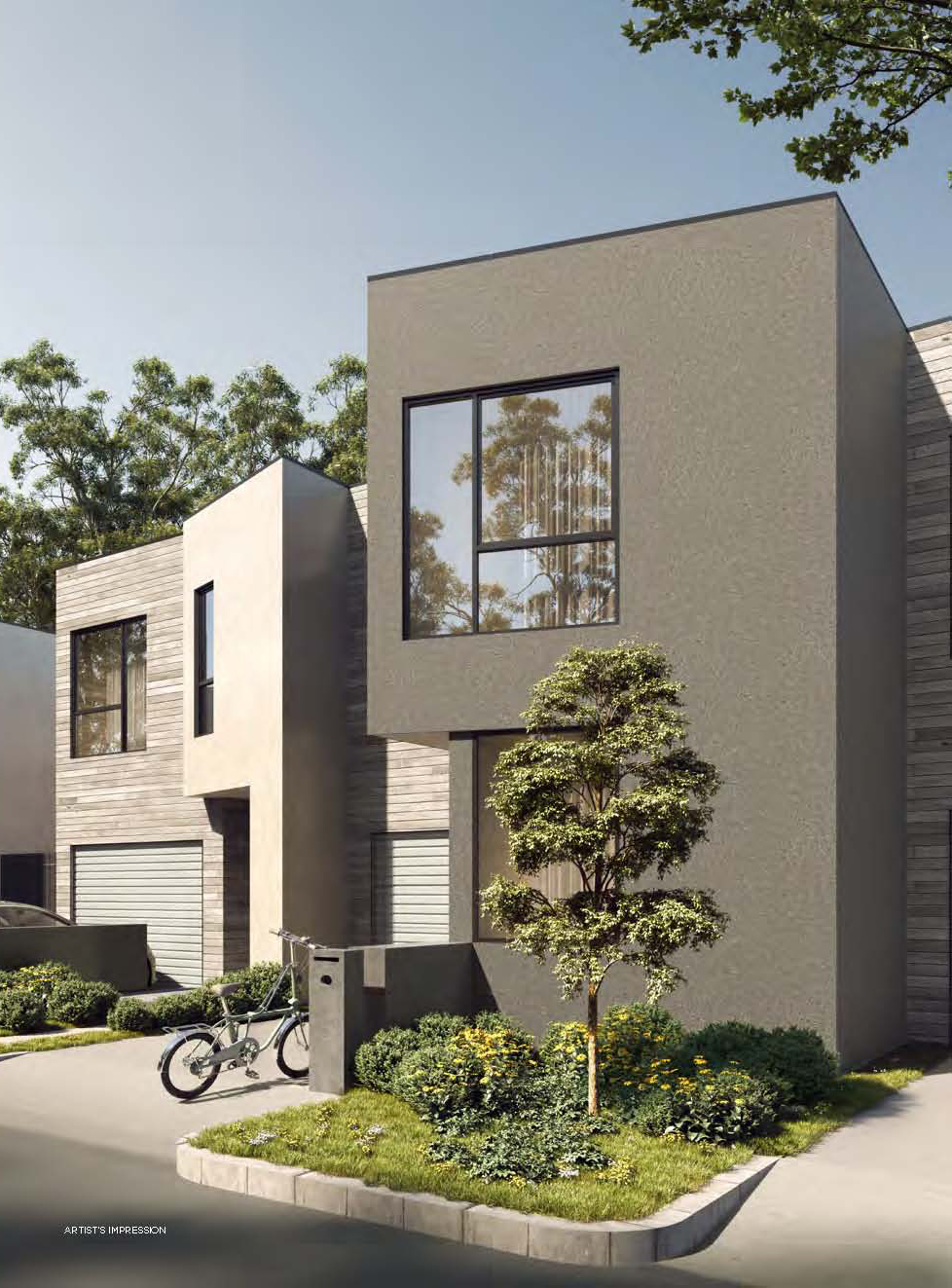 Key Investment Indicators

These are the key points real estate investors are looking for when buying in Australia. If you can buy a property that matches more than half of these key points, you are buying well.
Location is Critical
The HAMPDEN PARK townhomes are in a super location.
Located in a "hidden gem' in the south east of Melbourne, just 37 kms to the CBD
(Approx the same as Tai Koo Shing to Sai Kung Country Park)
the area achieves high scores for family living, schooling, public transport, lifestyle and also ranks well below average for rates of crime.
This means it will be a great place to live, safe, lots of childcare and schools,s parks and gardens, and it will be in demand from tenants should you decide to rent it out!



Size and Number of Bedrooms

A 45 sq metre inner city studio flat for $500,000?
OR, a 2 bedroom, 160 sq metres townhome for A$448,000?
You decide which is the best value!But also the Australian census in 2016 shows us that the average household size in Australia is 2.6 people, so clearly a 2 or 3 bedroom home is likely to be in demand.
Australians want space to be able move around.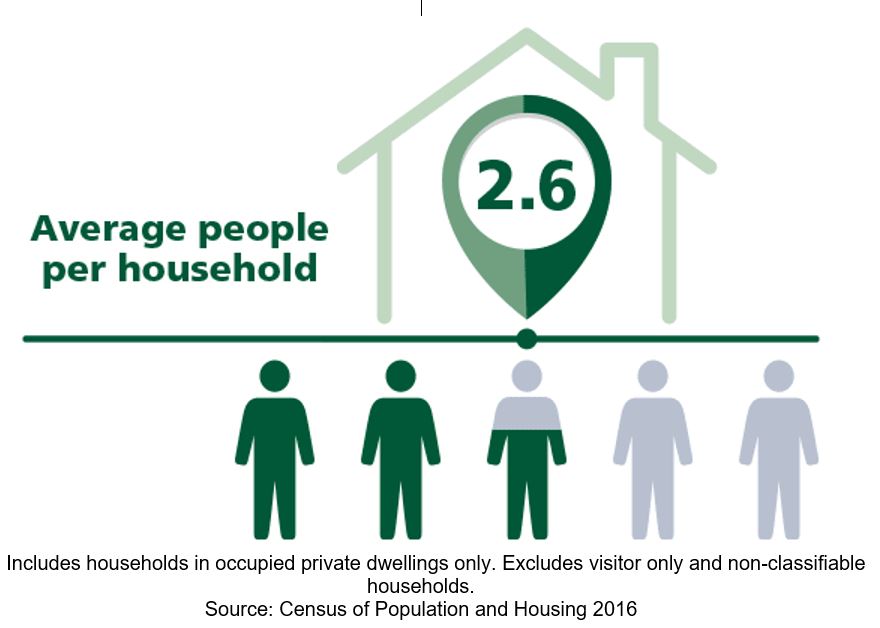 The Vital Key To Buying Successfully: PRICE

This all-important piece of the puzzle is crucial to achieving a successful purchase and without it you are doomed to failure – make sure you have this at all costs!
There is a saying in real estate: You make your money when you BUY, not when you sell. In other words, getting the right purchase price is CRUCIAL!
The AVERAGE house price in Melbourne right now is A$1,042,500. (HK$6.2 M)
The AVERAGE 3 bedroom home and townhome right now in Melbourne is A$966,600. (HK$5.8 M)
The AVERAGE apartment price is A$567,800. (HK$3.4 M)
REMEMBER, this is the average, which includes all the very old properties, and in all areas.
Like all cities, Melbourne NEW prices are around 305 higher than old properties.
Imagine if you could buy BRAND new at the AVERAGE PRICE?
THAT is buying WELL!
Terms of Sale: No Point in Getting The Best Price, If The Terms of Sale Are Not Favourable
Even if you get something with a good price, you need decent terms of sale. What if you had to buy the land up front, and then build the home? No rental income for a year! Double mortgage payments!
What is IDEAL is paying a small down payment, and having NO further payments until the construction is all complete. If the market rises during construction you gain. No mortgage payments until after completion!
Shopping

Its a fact that that people like to live near to shops and supermarkets.
The Hampden Park townhomes are just 5 minutes away from the local Woolworths supermarket, and 12 minutes from the Westfield Fountain Gate super-regional shopping centre, the largest shopping centre in Australia (second largest by floor area) with all 3 discount department stores, BIG W, TARGET and KMART located inside!

Transport


Melbourne is a large spread out city, especially compared to places like Singapore and Hong Kong. And it doesn't offer anywhere near the same transport options as is available in those cities. So access to public transport becomes an important part of the real estate equation when buying.
Lynbrook railway Station, a mere 6 minutes away, whisks you into the city in under an hour!
However, with Australia's largest shopping centre close by, why would you even need to travel into the city?
Safety

Finding a healthy home for your family involves more than financing and schools. It's also about feeling safe. While no living situation is worry-free, Melbourne is generally ranked as safe city.

According to the The Safe Cities Index 2019 report from The Economist Intelligence Unit, which ranks 60 cities across 57 indicators covering digital security, health security, infrastructure security and
personal security Melbourne was 10th on the list of the worlds cities in terms of safety. Hampden Park according to the RACV rates "below average" for crime statistics across Melbourne.

Rentability


When buying for investment, a low rental vacancy is an all-important piece of the puzzle and crucial to achieving asuccessful purchase and without it you are doomed to failure – make sure you have this at all costs!
Investment experts consider that a vacancy rate around 3% represents a "balanced market" - that is, not so many available that rents fall, and not so few that rents rise. Of course, for investors, the LOWER the vacancy rate the better.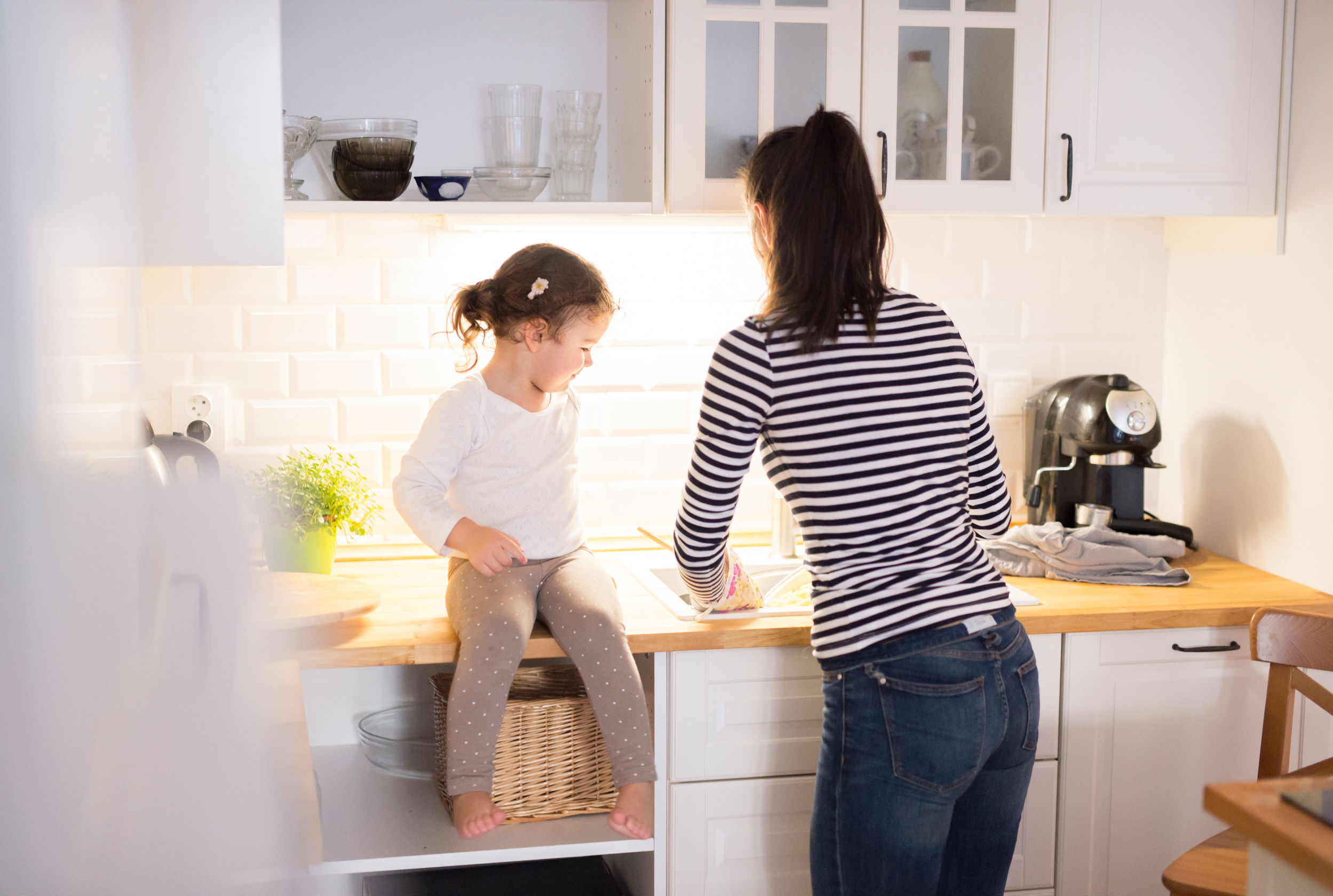 Hampden Park boasts one of the lowest vacancy rates in ALL of Melbourne.
Melbourne overall was 4.4%.
IN MARCH 2021 THE VACANCY RATE AT HAMPDEN PARK WAS JUST 1%.
By comparison, areas like Southbank in Melbourne was 10.6%.
The Melbourne CBD was 8.3%.
Parks and Gardens

Being near parks and gardens is important not just for family living, but also for resale value. The Hampden Park townhomes have a central garden playground for the little ones to enjoy in the safety of the complex just a stroll outside your front door!
For the bigger kids, wanting a bit more adventure, the magnificent River Gum Creek Reserve is a mere 900 metres away!
It also has a large fully enclosed children's playground.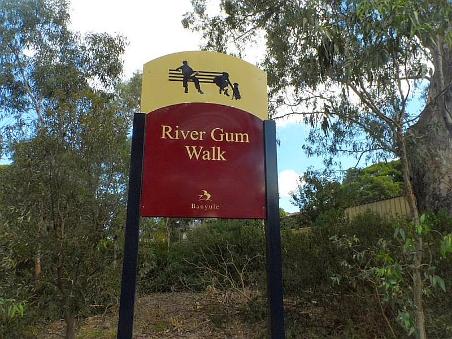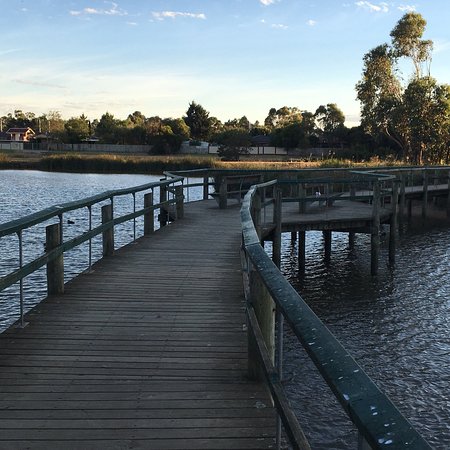 Education
Many parents when looking WHERE to purchase a home to live in ask: "Where will my children go to school?" We've got you covered!

Hampden Park has a number of primary schools and one secondary college located in the community. Slightly further afield, but still a short drive of about 18 minutes, are the prestigious private schools of St Margaret's (Established 1926) and Berwick Grammar School, both independent non-denominational schools, coeducational from Pre-Prep to Year 6 and single gender from Year 7 to 12.
The River Gum Primary school, and the adjacent Hampton Park Secondary College ( (established in 1986) are just 2 minutes away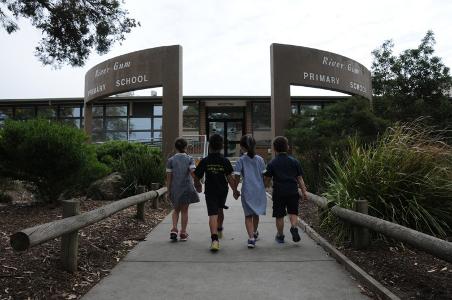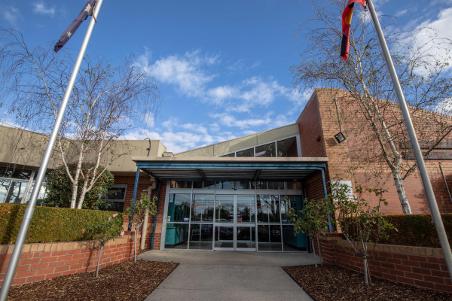 MICHAEL BENTLEY FEATURED IN: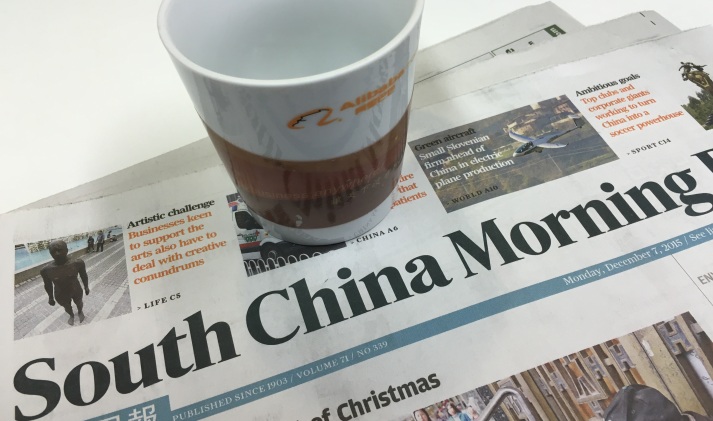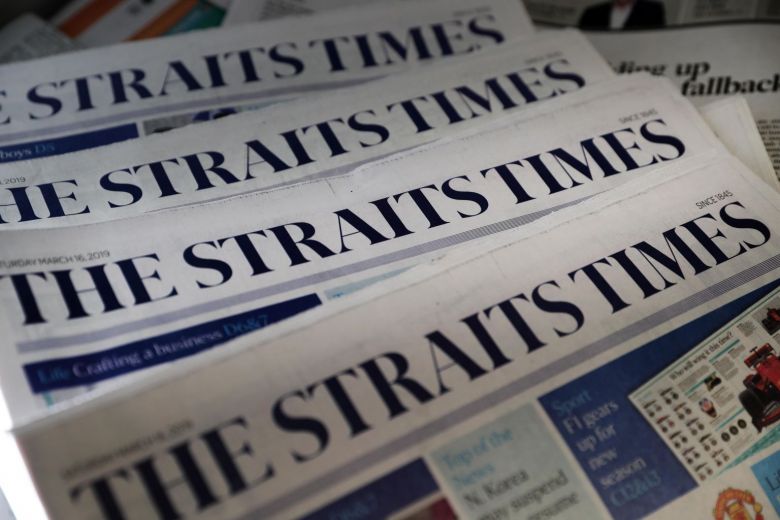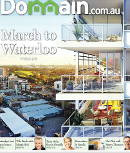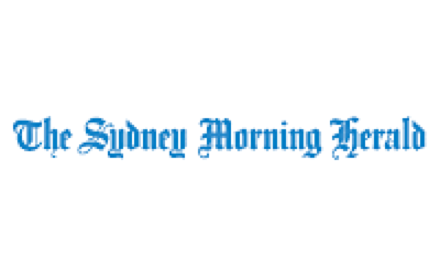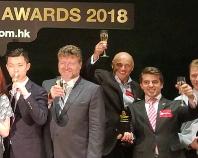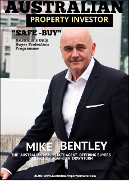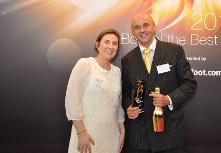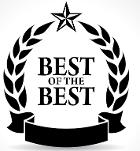 As Well as The Investment Indicators Shown Above, These Are The TOP Key Points ALL Australian Home Buyers Are Looking for RIGHT NOW:

(According to the 2021 Home Buyers Report)
"I found your knowledge of the property scene and the first hand information you gave, very useful. You are a cut above others"

Karen S. Hong Kong

Karen S. Hong K

1. Low maintenance exteriors.

Australian homeowners are looking for siding, windows and exterior trim that don't have to be regularly painted or refinished.

There are many beautiful options for the external walls.

One of the most practical and versatile these days is Weathertex.

This enables you to spend LESS time on upkeep and maintenance and allows you to spend more time with your family or doing the things you love!

Weathertex timber cladding is an increasingly popular choice for Australian domestic homes (and even commercial) buildings due to its striking natural aesthetic, durability and low environmental impact.

Perhaps less widely known are the strong fire-resistant qualities of timber that make it a perfect fit for fire safety in the Australian construction industry.

It also comes in a choice of colours and finishes!

2. Practicality

In most areas, the excess of the 90's and early 2000's has given way to practicality and functionality. Australians seem to want enough space and amenities to be comfortable, but they no longer want large, opulent spaces just to say they have them.

They now want their houses to include only features that they will really use.




Many people are completely forgoing specialty spaces like dedicated media rooms and wine cellars, or they're incorporating those features into other areas of the house.

Instead of a wine cellar, they may choose a wine fridge. And Instead of a dedicated media room, they may opt for a large screen tv within a bonus room or family room.

The Hampden Park townhomes have been designed with this in mind and offer practical spaces that work with a young couple, or a family of four of five!

The benefit is you won't be spending all your time maintaining and upkeeping spaces you never use, and you wont have to move house as your family grows!

3. Open floor plans.

Open concept home designs continue to be popular among Australian people buying and building homes.

Great rooms which combine kitchen, dining and living areas are often requested.

There are fewer and fewer requests for separate. formal living and formal dining rooms.

The Hampden Park townhomes are designed with this in mind to enhance interaction among family and friends, and they also make smaller houses feel larger.

4. Flexible spaces.

Homeowners want rooms that can be used in multiple ways, depending on the current and future needs of the family.




A room that can serve as a guest bedroom, or a home office, or a play room, or a craft room.

The Hampden Park townhomes offer spaces that are generic enough to be used flexibly and switched up as the needs of the family change over time.

5. Built-in, Overlay and Integrated Refrigerators

A built-in refrigerator is fitted into a customized space that allows the fridge to sit flush, or almost flush, with cabinetry.

The space that houses the fridge is either built into cabinetry, or it is a cavity created by drywall.

Simple built-in refrigerators stick out a couple of inches from the cabinets, so the refrigerator door can open without obstruction.

Simple built-in refrigerators exhibit their original finish, like stainless steel, while other built-in fridges are covered with panels that match the cabinetry.

The Hampden Park townhomes have incorporated the latest design in integrated fridges!

6. Easily-accessible laundry rooms

Many of today's homeowners are looking to have a seperate laundry area, instead of it being incorporated inside the bathroom, as has become very common in most new apartment developments.

When buying your new home here, you get to have your laundry situated outside of the bathroom, which makes for more functionality and makes the most sense for you and your family.

7. Stainless steel appliances.

Stainless steel appliances are still more popular than white, black or colorful kitchen appliances.

Why?
• Stainless steel is easier to clean, saving you time and effort. A deeper benefit is that your house is more likely to be sparkling when visitors drop in.

8. Lots of windows to let in natural light.
Adding ample lighting fixtures is important too, but many Australians homeowners are really drawn to lots of natural light. Townhomes by design tend not to have windows on either side, as these are adjoining walls to other properties.
Therefore, it is important that large windows are at either end of the home and that internal walls are not positioned close to windows, blocking out the natural light.
The Hampden Park architects have you covered!
They have done a magnificent job in ensuring all the townhomes get ample natural light to enable your family to enjoy the beautiful Australian summer light and winter warmth!
9. Blurred indoor-outdoor connections.
In most parts of Australia, becau the weather is so nice, people are asking for comfortable outdoor living areas that are connected to the inside by patio doors that can be opened wide so the indoors flows into the outdoors.
This is especially nice if you do a lot of entertaining.
What this means to you is…
The perfect place to enjoy a family get together or summer time dinner parties. Kick back… relax… spend some quality friend and family time.
As land becomes more scarce, even in Australia, it becomes more valuable. Having some outdoor space will only add to the future price tag of the home.
10. Kitchen islands.
In Australia, where domestic helpers are not often available, the kitchen is the centre of the home.
Where there is an the island at the center of the kitchen, it's where kids do homework, where casual meals and snacks are prepared eaten, where cleaning and prep stations are located, and where guests and family members can sit and chat.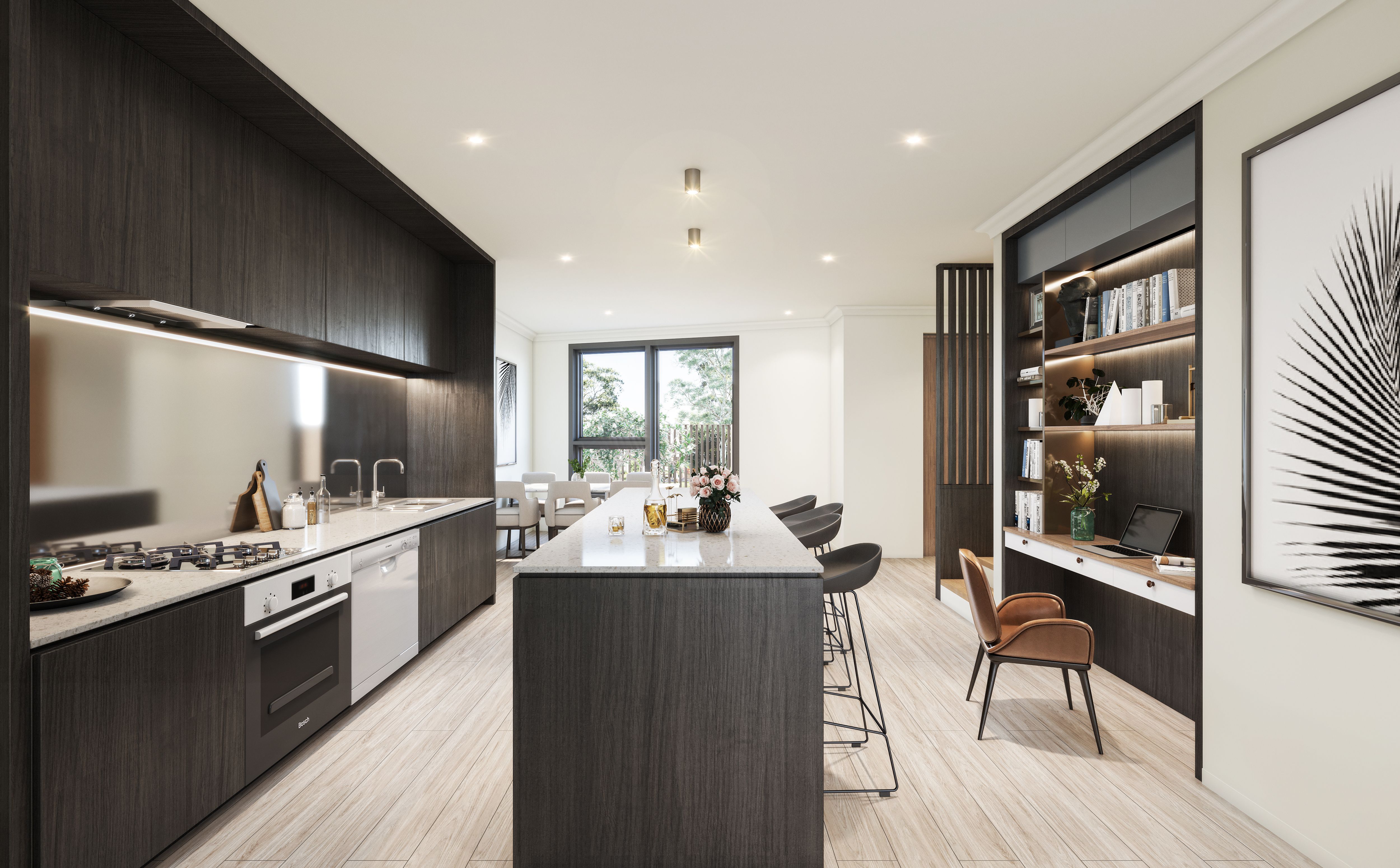 Very few apartments have this!
Many of the townhomes in Hampden Park feature kitchen islands!
10. Open Plan Layouts
Buyers are looking for open plan layouts in Australian homes.
They don't like enclosed kitchen or separate dining rooms
Here the benefits they seek in open plan layouts:
• A fully equipped, modern kitchen makes food preparation a breeze, while the open floor plan serves as a gathering place for friends and family.
• The cook can converse with the guests in the open plan kitchen/dining area
• The dining room opens to the kitchen for easy communication between host and guests
• The open-plan kitchen/dining ensures the chef remains in the midst of the action
• The well-equipped open-plan kitchen ensures those preparing food are part of the conversation
• A kitchen for serious cooking and entertaining
• The open-plan kitchen/dining is designed to suit all occasions from entertaining guests to relaxing with family after a day at work
• The open-plan kitchen/dining area is the perfect environment for family and friends to congregate
• The kitchen's island bench doubles as a communal space for gathering and feasting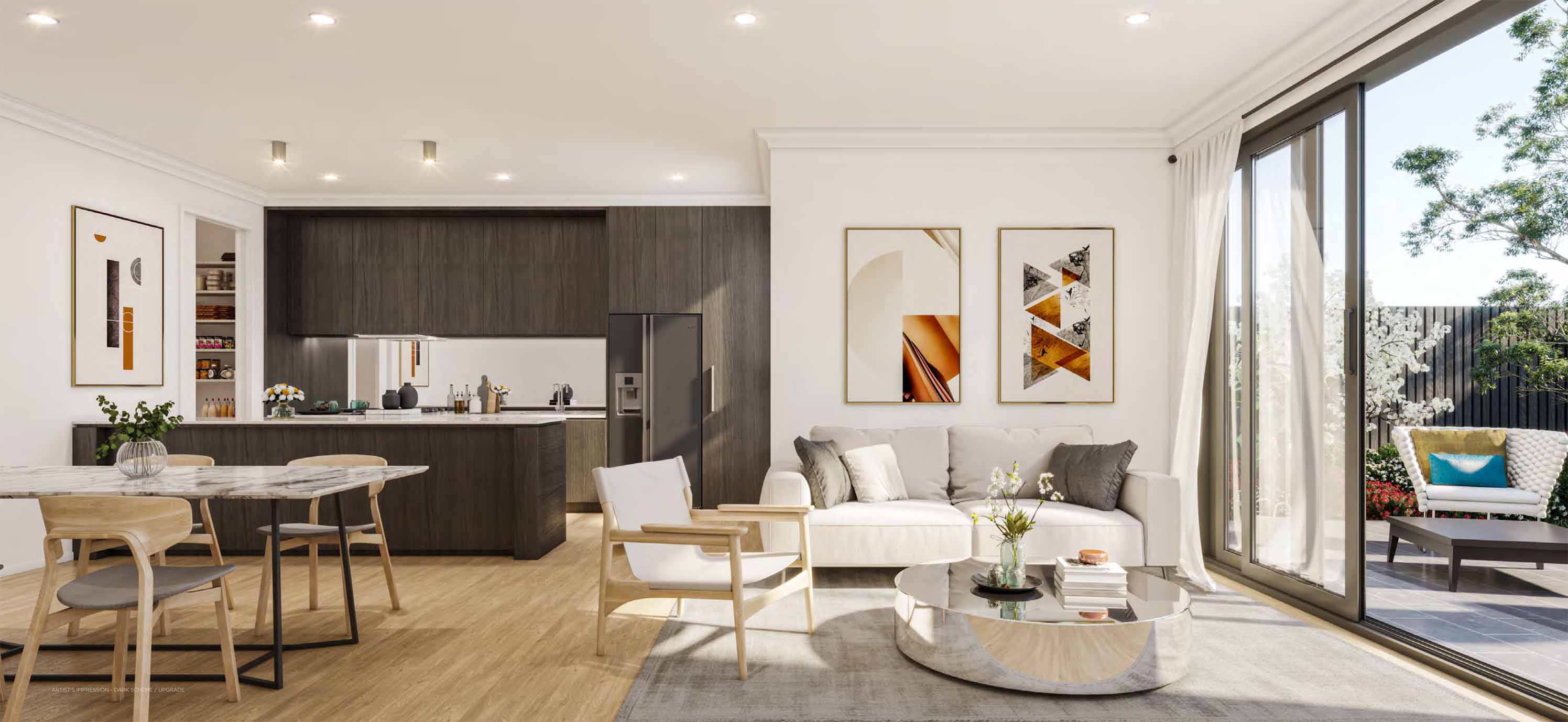 Great rooms which combine kitchen, dining and living areas are often requested. There are fewer and fewer requests for separate. formal living and formal dining rooms.

11. Roomy, walk-in showers that are separate from tub.
In many apartments, if there is a bathtub, they are often placed under the shower. This means, you have to climb into the bathtub to take a shower.
But many homeowners are willing to forgo a bathtub in order to include a more roomy shower in their bathrooms.
For those who do want to include a bathtub in their home, separate tubs are taking the place of old-school, built in, jetted whirlpool tubs. Jetted whirlpools are often plagued with mold and drainage problems and soaking tubs usually are not.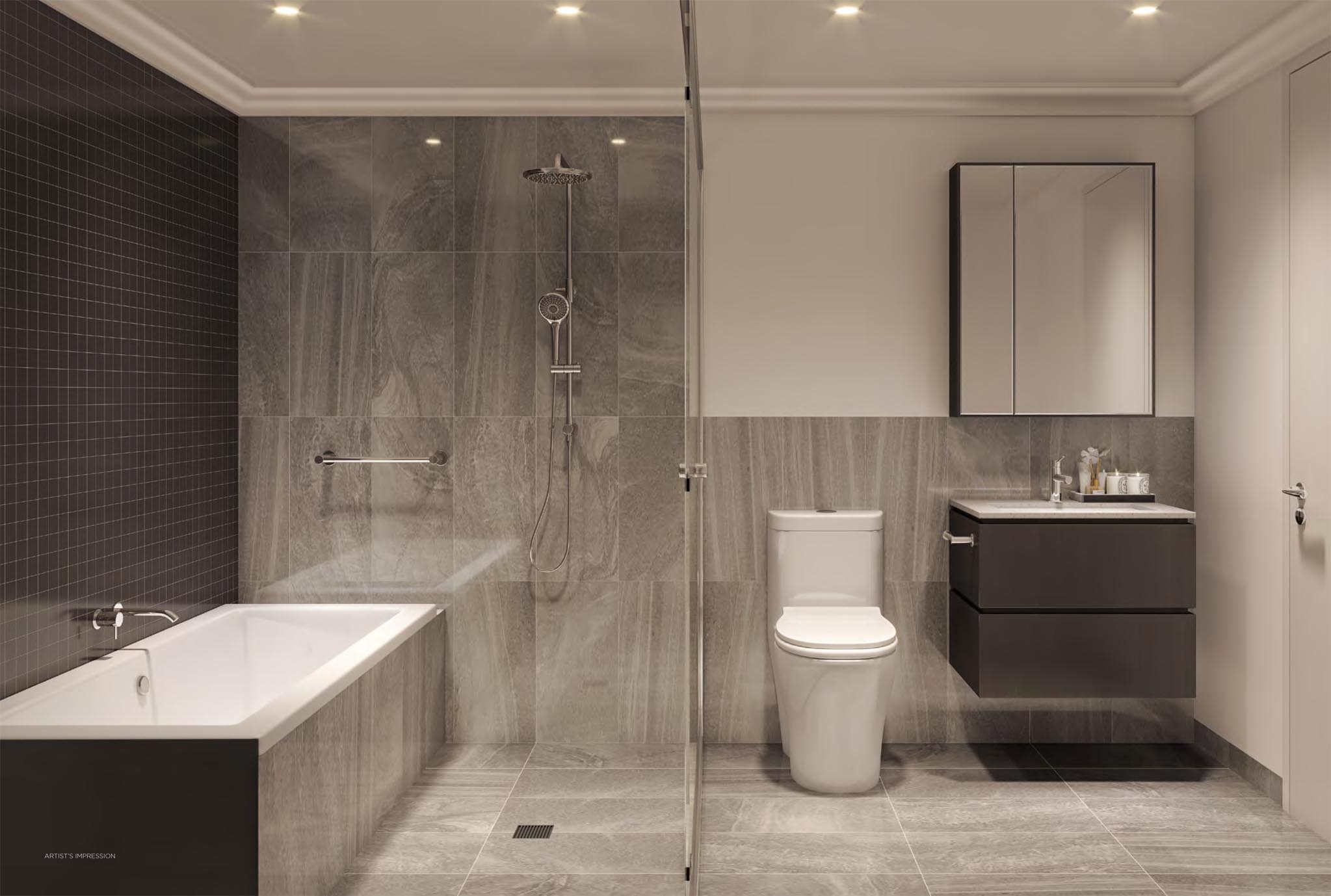 12. Reconstituted stone benchtops
Reconstituted stone is a high performance and low maintenance product that is beautifully engineered for modern living. Considerably lighter than its natural counterpart, it is also easy to clean and resistant to stains, scratching, chips and cracking.
The quartz material is compressed into slabs that have similar color and texture to natural granite and slate. One difference you'll notice is that the colour is more uniform than the variations in hue you'll find in most slabs of natural stone.
While those who appreciate the character of natural stone may view this as a disadvantage, the benefit is that the engineered stone used throughout your kitchen will match perfectly.
The finished material is very hard – nearly as hard as granite. It has the advantage in that it won't crack as easily as granite or slate does.
It is very resistant to heat, so a hot pan won't leave a scorch mark. The surfaces are resistant to scratches and cuts, though it's still recommended you use a cutting board on top of them.

One of the downsides to NATURAL stone countertops is that they are porous. This leaves room for bacteria to get into fissures and pores where it can be tough to eradicate.
The surface of reconstituted stone benchtops won't absorb liquids, making clean up easier and more effective. If you work with raw vegetables, fish or meat in your kitchen, then the stone used in the Hampden Park townhomes will prove an asset to food safety!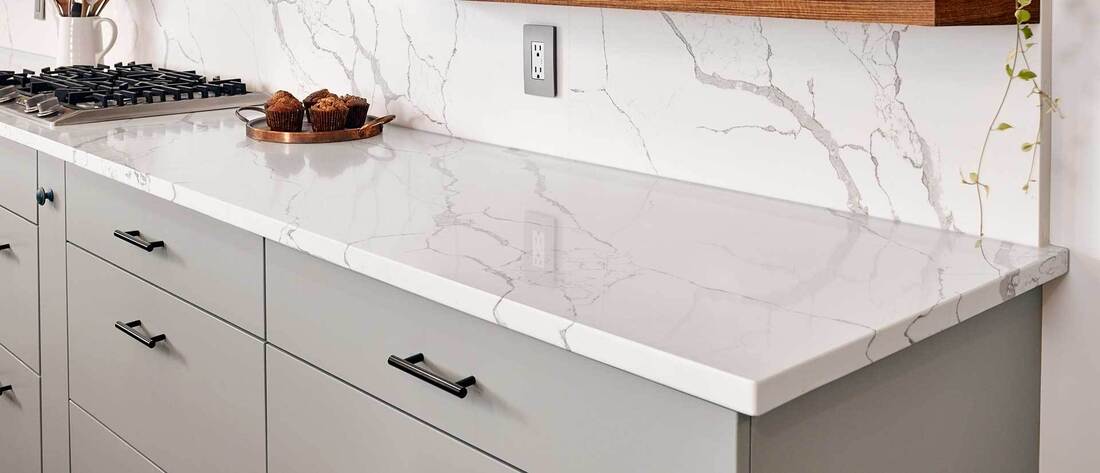 In addition, Natural stone is susceptible to staining from oil, wine, juice and other substances if not properly sealed or if the sealant wears off. Engineered countertops stand up to these materials very well. They'll look better longer than their granite, marble or sandstone counterparts.
If you love the look of natural stone but want counters that don't require the same level of care, these stone countertops are a fantastic alternative!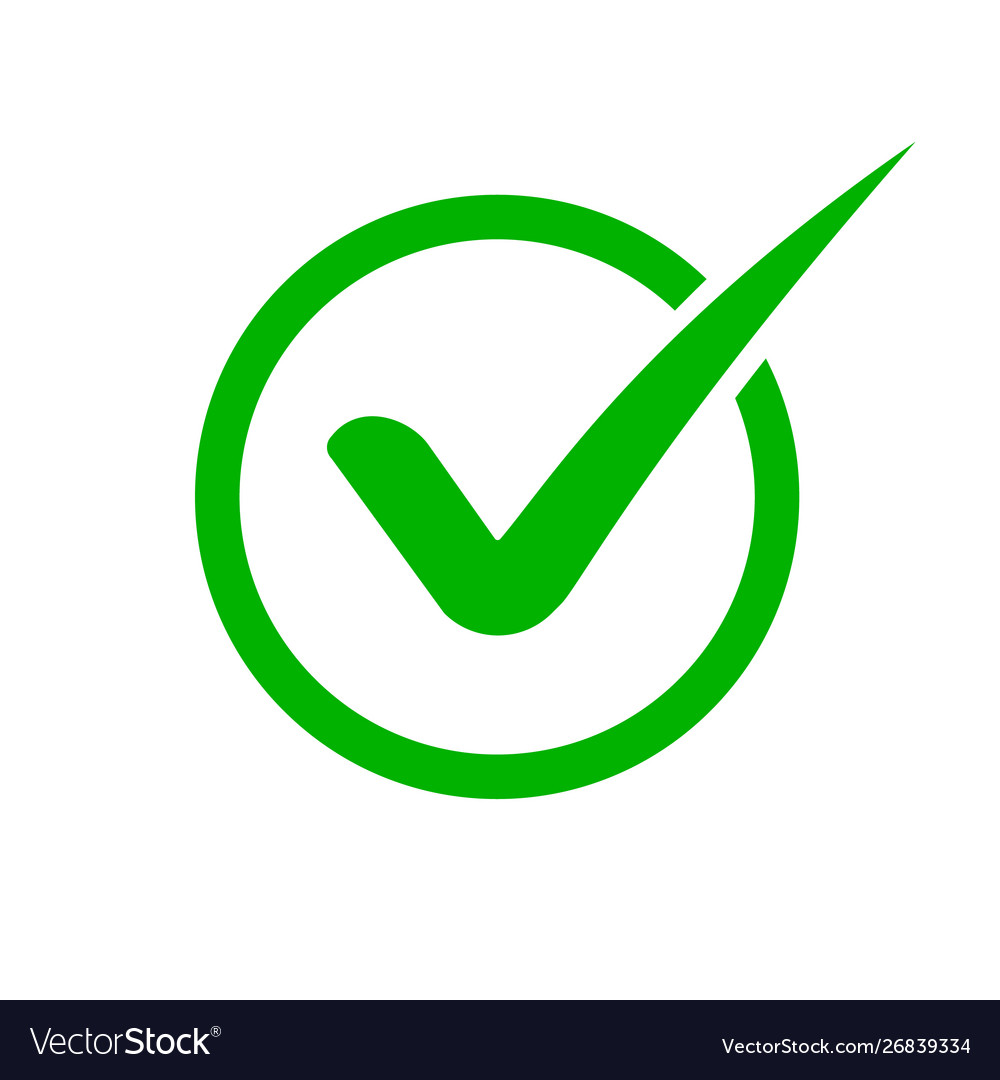 13. Timber floors, or Timber look
Laminate with a timber look is a strong alternative for many home buyers to natural timber floors, as they are scratch-resistant, and a highly durable flooring surface. Protected by a tough external layer and resin coating. It's great for high traffic areas and houses where there are pets and children.
Laminate flooring's moisture and stain resistant surface makes cleaning spills easy. There are no special cleaners needed to keep a laminate floor in top shape. Daily sweeping is all you need!
Since there are no places to trap dust and other particles that can cause allergies for some people, laminate flooring is a great choice.
The underlayment provides a moisture barrier that not only protects the floor from damage, but also prevents mold from forming and sporing.
Easy to clean, soap and water, should clean spills immediately and do not let water stand for extended periods
You may be surprised to find some realtors stating that quality laminate is more desirable and helps to sell homes!
Early-Bird Bonus!
Enjoy the "Early Bird" bonus BEFORE public launch:
1. Fully installed window blinds throughout (VALUE AU$1,500 (HK$9,000)
2. Complimentary property tax depreciation report (Acceptable to the Australian tax authorities) (VALUE AU$500 (HK$3,000)
3. YOUR CHOICE OF:
INVESTORS- RENTAL GUARANTEE FOR 12 MONTHS (AVERAGE VALUE OF AU$24,000 (HK$144,000)
HOME OWNERS: CASH DISCOUNT OF AU$4,500 HK$27,000)
Claim Your FREEHOLD TITLE TOWNHOME with our Unbeatable Investment Offer
HOW TO BUY:
1. First, study our brochures, site plans, price guide, schedule of finishes and inclusions. Ask any questions you may have.
2. Once you are satisfied, choose your preferred floor plans and house front designs. Check with Citylife for the price and availability.
3. Determine whether you will need to take a loan to purchase, and whether you want to get a loan indication in advance for a registered mortgage broker/ or whether you will make your own financing requirements. (Finance is available at low Australian interest rates usually up to 70% to 75% of the price)
Choose which one you will take and the place your
1. Fully Refundable Reservation Fee A$1,000
This will take your preferred Townhome OFF the market for around 7 days. If you change your mind at anytime in these seven days, FOR ANY REASON, you will get your Reservation Fee back in full.
You may also swop to another townhome if you wish at anytime during this period.
2. Appoint a Melbourne solicitor to review the agreement for you
3. Select any upgrades, finishes and colour choices you prefer
4. Sign and pay the 10% deposit within the required 7 days
5. If the Sales and Purchase agreement has not been signed within 7 days of being issued, (and 105 deposit paid) the townhome will be placed back on the market at the prevailing price and any early bird offer will be forfeited.
6. No further payments required until completion
Here's What Our Clients Have To Say About Us...
"Michael is a very resourceful and experienced expert in Australia properties market. His rich and fruitful knowledge have enabled me to look at my potential Australia property investment from different angles and perceptions. His sharp analysis/research work are insightful and his responses to my queries are fast and frank. In brief, he is a very trustworthy/helpful advisor in dealing with Australian property investment. Very grateful thanks to him."
Cho. Singapore
"Thank you for your kind advice which has indeed been very useful Michael...It's a treat to be talking to a pro who is neutral (vis a vis an agent or even the lawyer) and also in the know of everything, feel very lucky indeed"
VK. Hong Kong
"I have no hesitation in personally recommending Citylife and Michael in particular as a great partner in identifying competent property."
Doug R.
"Thank you for the help all along. It is a great help and very valuable advice from you for inexperienced buyers like us!"
Sandy Hui. Hong Kong
"Thank you for the time you gave me. I found your knowledge of the property scene and the first hand information you gave, very very useful"
PKS. Hong Kong
"I can attest to his extensive real estate knowledge and personal integrity having purchased a number of properties from him over the years in both Sydney and Melbourne - all of which were successful, profitable investments.

"I have purchased in the cities of Perth, Melbourne & Brisbane from house to apartments, based on the recommendations of Michael. I have found the properties to be well researched and in fact have always asked Michael that I be first on developments that pass Citylife's due diligence in my price range, to obtain best price. All my properties have been hassle free"
Doug R. South Africa
"Thank you for the time you gave me on the phone. I found your knowledge of the property scene and the firsthand information you gave, very useful. You are a cut above others"
Karen S. Hong Kong
"Many thanks for the huge advice and assistance you gave us throughout the whole process of locating and securing a home in Sydney. Your tireless and good natured coordination of the whole process and its many aspects have been and continue to be invaluable,including putting us in touch with the relevant experts in the necessary fields and the friendly tips you are always ready and willing to offer"
Charles C. Hong Kong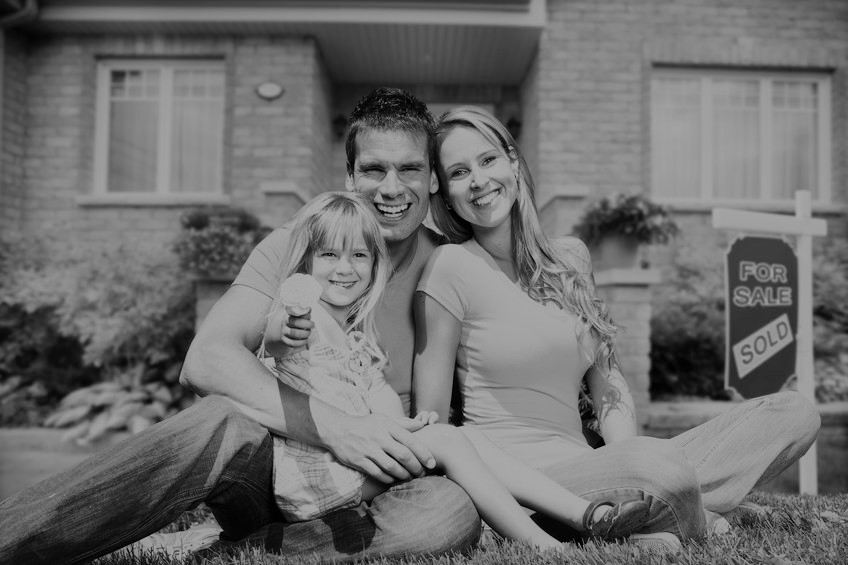 HERE IS A RECAP OF WHAT YOU GET BY ACTING NOW:
1. STAGE ONE PRICING FROM AU$448,000F (HK$1,522 PSF)
2. FIRST CHOICE BEFORE PUBLIC LAUNCH.
3. YOUR CHOICE OF 4 EXTERNAL APPEARANCE.
4. "OFF-PLAN" STAMP DUTY SAVING IF GOING TO LIVE IN THE PREMISES* VALUED AT AU$13,000
5. "FIRST HOME BUYER" GOVERNMENT GRANT FOR FIRST TIME AUSTRALIAN RESIDENTS* VALUED AT AU$10,000
6. RENTAL GUARANTEE VALUED AT A$24,000 OR CASH DISCOUNT VALUED AT AU$4,500.
7. FULLY FITTED BLINDS THROUGHOUT VALUED AT AU$1,500.
8. TAX DEPRECIATION REPORT VALUED AT AU$500.
9. PAY ONLY 10% INITIAL DEPOSIT UNTIL COMPLETION.
10. FREE VIRTUAL REALITY "WALK THROUGH".
11. CHOICE OF 4 EXTERNAL COLOUR SCHEMES.
12. CHOICE OF 2 INTERNAL COLOUR SCHEMES
*Government Grants don't apply to every buyer.
WITH ALL THESE VALUE PACKED BENEFITS, YOU WOULD BE FORGIVEN FOR ASSUMING THE PRICES FOR THESE FABULOUS TOWNHOUSES WOULD BE AROUND AU$600,000, OR EVEN $700,000+.
IN FACT, IN THE HAMPDEN PARK SUBURB THE AVERAGE RESALE HOUSE PRICE IN THE PAST 12 MONTHS HAS BEEN AU$579,000.
AND CURRENTLY ON THE MARKET ARE THESE SECONDARY SALE TOWNHOUSES CLOSE BY: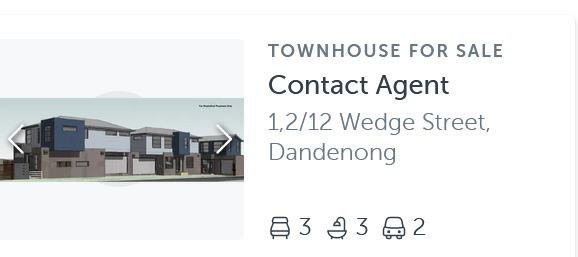 Price guide $685,000 - $750,000


As you can see, other 3 bedroom townhomes nearby are selling from AU$640,000 TO $760,000, and they not NEW properties, but OLDER homes.
OR YOU COULD CHOOSE A SMALL INNER- CITY FLAT: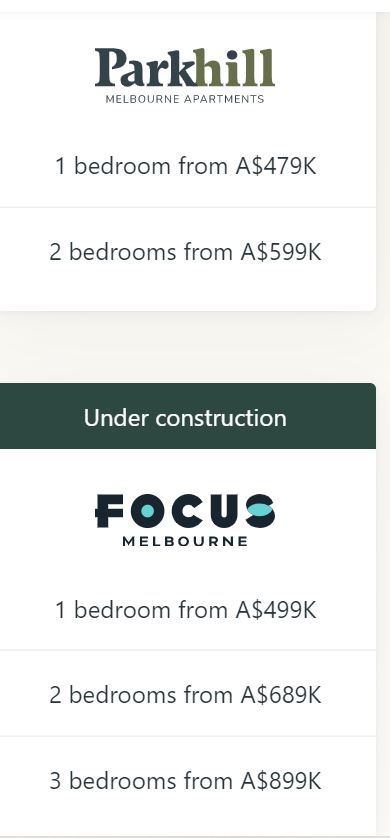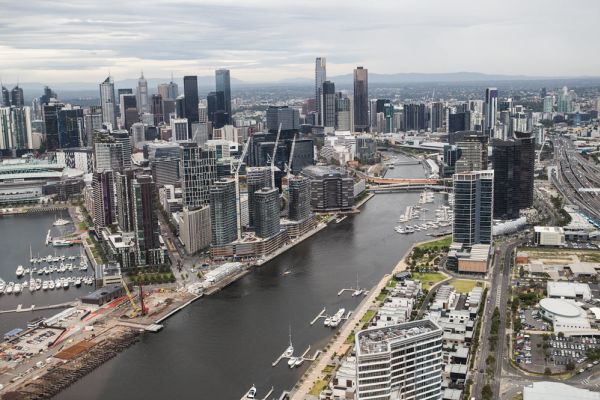 The HAMPDEN PARK TOWNHOUSE REPRESENT OUTSTANDING VALUE:
STAGE 1 IN OUR HAMPDEN PARK PROJECT ARE SELLING RIGHT NOW AT UNBEATABLE PRICES FROM HK$1,336 PER SQ. FT.
2 BEDROOM (1765 SQ. FEET) FROM:
$ 448,000 (HK$2.7 M)
3 BEDROOM (2402 SQ.FEET) FROM: $535,000 (HK$3.2M)
4 BEDROOM FROM:
$648,000 (HK$3.9 M)
YOU MAY REMEMBER WE SAID AT THE VERY BEGINNING THERE IS "ONE DOWNSIDE" TO ALL OF THIS.
AND HERE IT IS.
IN STAGE ONE THERE ARE JUST 34 IN TOTAL BEING OFFERED AT THESE PRICES, AND WITH ALL THE EXTRAS.
THERE ARE 26 THREE BEDROOM, AND 8 TWO BEDROOM.
LET'S SAY YOU LIKE THE THREE BEDROOM.
AND YOU PARTICULARY LIKE ONE OF THE FOUR COLOUR SCHEME CHOICES FOR THE EXTERIOR WALLS.
WELL, EACH COLOUR SCHEME IS AVAILABLE ON JUST 6 HOMES.
SO, ACTUALLY, YOU ONLY HAVE 6 TO CHOOSE FROM.
IF YOU ARE HAPPY WITH SAY TWO OF THE COLOUR CHOICES, THEN YOU HAVE A CHOICE OF AROUND 12.
BUT AT THE TIME OF PREPARING THIS, 7 HAVE ALREADY BEEN SNAPPED UP.
SO, YOU DON'T HAVE ANY TIME TO DELAY.
THAT'S THE DOWNSIDE.
THERE IS NOT A LOT OF TIME TO THINK ABOUT IT. ONCE THEY ARE SOLD, THEY ARE GONE FOREVER.
THIS IS NOT "SALES HYPE", IT IS A SIMPLE FACT.
THERE IS NOT UNLIMITED TIME TO THINK ABOUT IT.
DOES THAT MEANS YOU SHOULD JUMP IN WITHOUT DOING DUE DILIGENCE?
ABSOLUTELY NOT, WHICH IS ALSO WHY WE HAVE TAKEN THE TIME TO PUT ALL THIS INFORMATION TOGETHER FOR YOU.
SO YOU CAN MAKE AN INFORMED DECISION, QUICKLY IF YOU NEED TO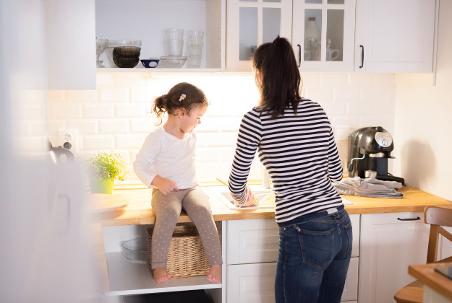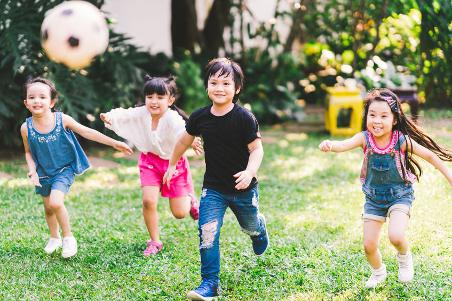 HERE ARE YOUR "BUYERS GUARANTEES"
I have been in the Australian property business, as an agent, as a developer, as a consultant, and as an advisor for over 35 years.
I have written two investment books. Am an award winning estate agent. Been featured in media from Sydney to Singapore.
I am telling you this because I only ever I put my name to a limited number of projects, all of which sell out quickly.
I get them on an exclusive basis (whenever I can) for 30 days or so before others can get the project to sell, and before PUBLIC LAUNCH.
On each project I try to give you, my client or future client , not ONLY tremendous value, but a series of exclusive GUARANTEES attached to the project to enable you to invest with safety.
Here are the guarantees that comes with each of the HAMPDEN PARK townhomes...
7 YEARS FULL STRUCTURAL WARRANTY GUARANTEED!
10 YEARS WARRANTY ON EXTERNAL WALLS GUARANTEED!
1 YEAR INTERNAL DEFECTS WARRANTY GUARANTEED!
1 YEAR WARRANTY ON APPLIANCES GUARANTEED!
FREEHOLD TITLE GUARANTEED!
FULLY FITTED BATHROOM AND KITCHEN GUARANTEED!
LOW MANAGEMENT (BODY CORPORATE) FEES GUARANTEED!
PRE-PUBLIC RELEASE OFFERING GUARANTEED!
PRICES IN HK SAME AS OFFERED IN AUSTRALIA GUARANTEED!
1 YEARS RENTAL PAID BY DEVELOPER* GUARANTEED!
RENTAL VACANCY RATE 1%** GUARANTEED!
RENTAL VACANCY DURING COVID: 1.5%*** GUARANTEED!

Notes:
*Developer will cover any empty period after completion (after one month "let up") at market rent.
**As at March 2020
*** Hampden Park vacancy rate during Covid was highest in Feb 2020 at just 1.5%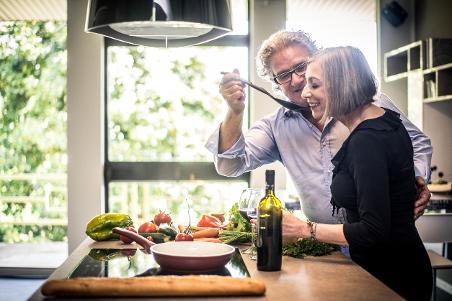 What To Do Now If I Wish To Buy?
"Mike provided boundless energy towards our purchase, took care of the finance, arranged lawyers, a building inspection, helped us structure it correctly for tax, and when a last minute hitch occurred with the seller deciding NOT to sell, kept calm, and more importantly kept US calm, and used his experience and knowledge to get the deal back for us! "
Colin and Elaine, Hong Kong, 2020
STEP 1:
First, if you have not yet seen the brochure, floor plans, or site plan, etc go HERE to see them and then select you preferred townhome.
IF YOU HAVE QUESTIONS DURING THIS PROCESS, feel free to
EMAIL michael@citylifeproperty.com or use the form below
OR
WHATASAPP OR SCHEDULE A CALL WITH MIKE USING THE BUTTON BELOW
Once you have selected your preferred floor plan and colour scheme PROCEED TO STEP 2.
STEP 2:
ONCE YOU HAVE CHOSEN YOUR PREFERRED TOWNHOME:
1.Call or Whatsapp MICHAEL BENTLEY on (852) 9031 9669 to CONFIRM the price and whether it is still available.
IF IT IS AVAILABLE:
2. Decide on what UPGRADES you want to personalise your home.
3. Decide on your colour scheme.
4. Complete your reservation form and pay your refundable booking for of AU$1,000 (or HK$6,000)
5. Arrange a lawyer to check the sales and purchase agreement for you.
6. sign the agreement and pay 10% of the total price as deposit.
7. Wait until completion towards the end of 2022!