Building An Australian Property Portfolio,
Using Diversification
And Residential Syndication.
Due to the ever increasing price of properties, restrictions on loans, increasing and new duties and taxes, it is becoming harder and harder for overseas based investors to make profitable investments on their own in the Australian residential property market.
The question … what's the next step for investors who want to keep investing but perhaps:
-Don't want to (or can't) put down the huge down payments now required for most Australian residential property, at least 25% to 30% of the price
-Don't want to pay foreign investors duties and taxes, 7 to 8%
-Don't want to pay Stamp Duty, mostly around 5%
-Can't get a bank loan for the mortgage because of being self-employed, age, unable to provide sufficient income (or other reasons)
-Don't want to go through the headache and paperwork needed for a mortgage loan
-Don't want to pay Capital Gains Tax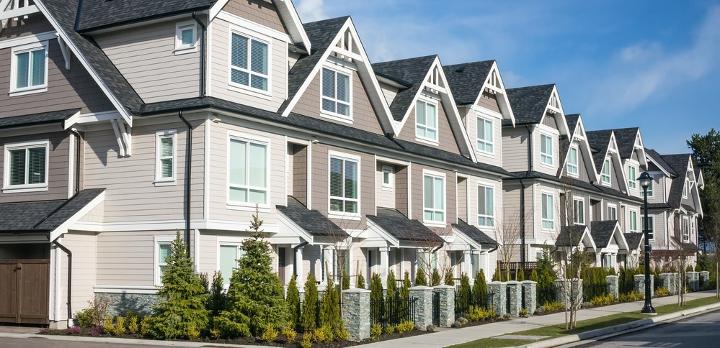 Syndication offers many benefits
That is why buyers often turn towards "in-direct" property investments, like syndication, joint ventures and development opportunities.
In an investment like a property syndicate, multiple investors pool their cash and join with a syndicator or developer to invest in, or become lender to real estate projects.
This collective contribution, combined with normal bank financing, helps to develop real estate which would be difficult, if not impossible to buy for a single investor.
And if you'd rather not spend your time researching individual properties, researching the market, attending exhibitions and so on, syndication is a great option for putting your cash to work while letting experts do all the work.
A property syndication investment model is ideal for sophisticated investors that are interested in an alternative to classic property investment that offers potentially higher yields, risk mitigation, increased security and strong returns on shorter to medium term investments.
Advantages of Syndicated Property Investment:
Saving Money
The obvious advantage of such an investment is the amount of cash you save not only in down payments but in taxes, duties and charges.
It's no secret that to buy a decent property in Australia you need a lot of money just for the down payment.
In addition, for foreign buyers, Australia has additional taxes on top of the purchase price of up to 8% on all residential property, PLUS the usual Stamp Duty of around 5%.
Then there are the banks fees, lawyers fees, and also possibly the Australian Government FIRB fees.
With the help of syndicates, you can invest in a high quality property that would otherwise could be out of reach.
Diversification
Diversification can be a valuable investment tool. Property investment syndicates can increase your options for purchasing different types of properties.
In Australia, assuming a 70% mortgage, and the usual buyers costs, you would need to invest at around AUD$266,000 (HK$1.5 million, SG$252K, US$184K ) cash (BEFORE you take a loan!) for a small apartment in most cities.
Saving Time
When you invest in a syndicate it is highly likely that you will save a lot of time as you won't have to go through all the research work prior to purchasing a property. Moreover, you won't have to deal with architects, builders, agents, town planners,developers, banks, lawyers, tenants, or the Government.
The syndicate managers do all that.
Syndicated property investment can be one of the best forms of real estate investing.
You don't have to spend all of your cash in a single property, but you can get good returns from your different properties.
Some of the benefits of investing in residential real estate syndicates may include:**
The syndicator is a specialist in real estate investing with years of experience.
Pooling resources making quality investments easier to obtain.
Expert management.
No tax returns to complete.
Low and simple taxes.
No tax return or tax file needed for foreign investors.
Freedom from management for the investors.
No Stamp Duty for individual investors.
No Foreign Buyer Fees.
No Australian Government Approval (FIRB) needed to invest.
No FIRB fees to pay.
No Legal Fees.
No bank loan needed.
No tenants to deal with.
No Body Corporate fees to pay by individual investors.
No Council and Water rates paid by individual investors.
No Sales Commission (unlike the normal disposal of properties).
No Repairs.
No Property Managers fees.
No Government rates to pay.
No Capital Gains Tax.
Short term investment of two to three years.
Agreed in advance net return.
Easy paperwork, admin, and tax reporting.
Strong risk mitigation.
No Land Tax.
No Vacancy Tax.
Diversification of Investment Properties (across projects, states & locations).
The syndicator is a specialist in real estate investing.
By investing in a real estate syndicate, you take advantage of the experience of the syndicator and their team. The syndicator is a specialist with experience investing in real estate for the benefits of the investors. His knowledge and skills of finding, acquiring, managing, adding value and selling real estate to produce a profit are made available to his investors. The syndicator brings experience and professional management to the investment.
A syndicate pools resources and thus allows acquisition of otherwise unobtainable properties, and can provide expertise in town planning, purchasing, legal, accounting etc.
The syndicator by gathering several equity investors, plus including bank lending, together makes it possible for the investors to develop larger/better /properties/developments than they could on their own.
Expert management.
Larger properties allow for economies of scale, making professional management affordable that might not be available with smaller properties.
Some Disadvantages of Syndicated Property Investment:
No actual ownership of property by the investor themselves
No ability to create a long term passive income earning potential from individual property ownership
Investment is not liquid
No equity available
No bank lending available
Syndication investments do not have a long term "never sell" philosophy. Meaning once the project is completed the syndicate will sell and return investors funds plus the agreed in advance return or profit share.
Risks
Returns from any syndication are influenced by a number of risk factors, some common to all property investments and some unique to a particular development or syndicate.
Many risks cannot be controlled by the developer or syndicator, and may affect the future performance of the development and syndicate.
Other risks can be mitigated and the developer will implement controls to reduce such risks where possible.
Investors interested in syndications should carefully investigate the risk factors, and seek professional guidance and advice as required.
Risks may include, but not be limited to:
FAILURE TO OBTAIN BANK FINANCE
CONSTRUCTION RISKS
INTEREST RATE RISKS
GLOBAL AND AUSTRALIAN ECONOMIC RISK
COMPETITORS DEVELOPER SIMILAR PROJECTS
TIME DELAYS
DISPOSAL/EXIT STRATEGY RISKS
TENANT DEMAND/UNABLE TO ACHIEVE TARGETED RENTS
VACANCY OF THE PROPERTY
OPERATIONAL MANAGEMENT RISKS
EXTRA EQUITY REQUIREMENT DURING CONSTRUCTION
CURRENCY RISK
INSURANCE RISK
CLIMATE CHANGE
FORCE MAJEURE
PANDEMIC RISKS
COST OVERRUNS
MARKET RISK
TAX CHANGES RISK
SUMMARY OF SYNDICATED INVESTMENTS IN AUSTRALIA

RESIDENTIAL: Investment required (for indication only) AU$50,000 +. Time Frame Usually 2 to 4 years. Returns Targeted Average 8% to 11% pa.

COMMERCIAL: Investment required (for indication only) AU$100,000 +. Time Frame Usually 4 to 10 years. Returns Targeted Average 8% to 12% pa.
BUILD TO RENT: Investment required (for indication only) AU$300-$500,000 +. Time Frame Usually 3 to 5 years. Returns Targeted 15% pa +.
WHO CAN INVEST?

Not open to the public, invited and qualified investors only. *
Wish to have a quick discussion about syndication? Book a call with Michael Bentley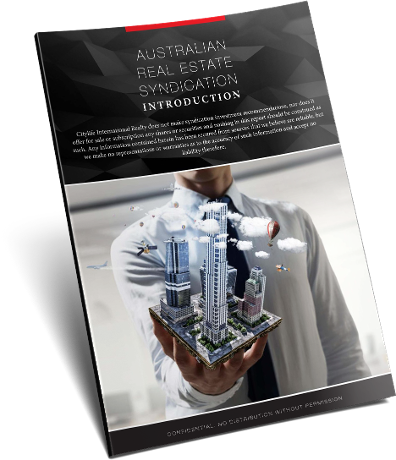 * Direct syndication investments are restricted only to wholesale or professional investors who must have net assets of over AU$2 million (excluding the family home) or have gross income of AU$250K pa for the past two financial years in Australia,
or have an investment portfolio of HK$8M if a resident in Hong Kong,
or be an accredited investor with S$300K income in the preceeding 12 months, or have financial assets of S$1M (net of any liabilities) or have net personal assets of S$2M (personal residence value not exceeding 50%) if resident in Singapore.
Please check with your accountant or professional advisor.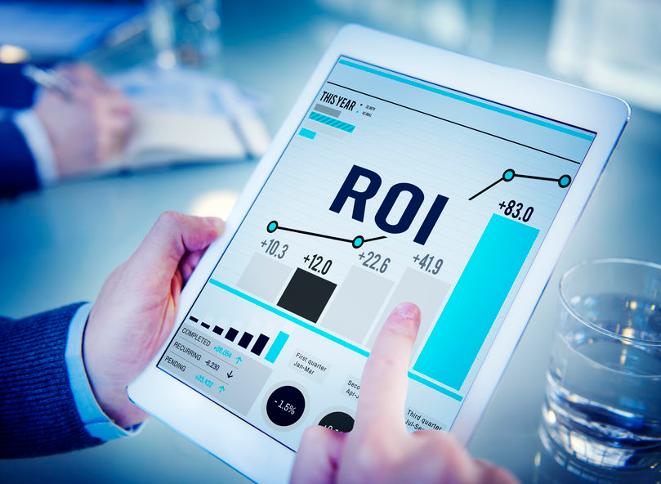 **Not all benefits may apply
Every syndicate opportunity is different, and not all the potential benefits will necessarily apply to each syndicate.
***No Offer or Advice
The information contained on this page and in the report is provided for information purposes only and should in no event be construed as a solicitation or offer, as advice or as a recommendation to buy, sell or engage in any transaction whatsoever. Citylife International Realty does not make syndication investment recommendations, nor does it offer for sale or subscription any shares or securities and nothing in this report or website should be construed as such.
And the information on this page on the web site also constitutes in no event a solicitation or offer, an advice or a recommendation to buy, sell or engage in any jurisdiction where such offer or sale would be prohibited. None of the syndicates, services, investments or opportunities referred to on this page are available from Citylife International Realty Limited, and prospectuses in respect of any opportunity or syndication can only be supplied by your legal, tax, accounting or other qualified professionals and in any event will not be distributed to persons resident in any country, state or territory where such distribution would be contradictory to local law or regulation.
Suitability
Prior to making any investment decision, the investor should fully understand the economic risks and merits, as well as the legal, tax and accounting characteristics and consequences of the transaction, and make his own determination that the investment is consistent with his objectives and that he is able to assume the risk.
Prior to entering into any transaction, investors are advised to engage their own legal, tax and accounting professionals where they deem necessary. Any decisions taken with regard to investments are based exclusively on the assessment of the investor.
Returns/Performance/Liquidity
Potential investors should note that investments in syndication and Build to Rent opportunities can involve significant risks and the value of an investment may go down as well as up. No assurance can be given that the investment objective of any product will be achieved or that substantial losses will not be suffered. There is no guarantee of performance and past or projected performance is not necessarily a guide to future results.
Liability
The information and data contained in this web site and in the report have been obtained from sources believed to be reliable, but they are not guaranteed and are only provided for informational purposes and we accept no liability therefore. All expressions of opinion are subject to change without notice and are not intended to be a guarantee of future events. Neither accuracy nor completeness is warranted and any liability, including incidental or consequential damages, arising from errors or omissions in this web site are expressly disclaimed.