"
THE OVERSEAS BUYERS COMPLETE GUIDE TO INVESTING IN PORTUGUESE REAL ESTATE"
Portugal's entry level investment affordability, coupled with its highly lucrative and enticing foreign investment programmes
- particularly Portugal's incredibly popular 'Golden Visa' program, is, together with the proven investment comfort and security offered, highly attractive to the foreign buyer market.
No matter WHERE or WHAT you intend to buy in Portugal, there are important steps to take to ensure success.
This guide will walk you through the different stages of buying property in Portugal and what is involved with each.
You will learn about:
Planning your purchase, from selection, to taxes, mortgages and inspections.
One of the most-simple type of property for non-resident investors to consider.
As well as the non-habitual tax regime, Portugal has no inheritance tax, no gift tax and no wealth tax. The research you should conduct before signing on the dotted line.
The Golden Visa- It seems experts and clients alike share a common belief that Portugal's Golden Visa Residency Scheme is outstanding, in terms of the conditions required, the qualifying period in the new country and the quality of life provided.
Learn all about the Golden Visa in this report...
And much more.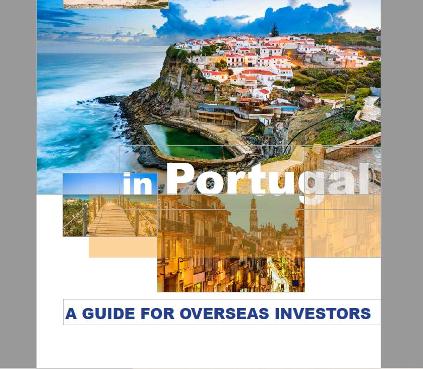 Get your INVESTING IN PORTUGAL guide