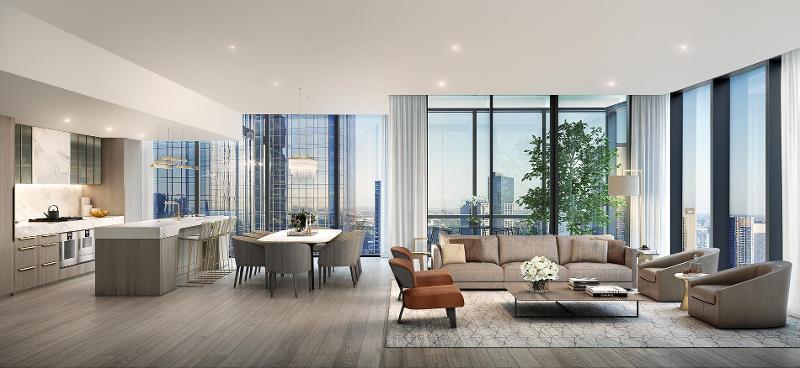 Perfectly positioned to create a unique destination, a place where people can truly work, live and play within a mix of office space, residential apartments and hotel environment.
The high rise tower splits into two intersecting rectilinear forms working in a north-south direction, reflecting the well known Melbourne grid. The twinned expression of the tower reduces the building mass and accentuates the elegant, transforming and vertical nature of the building.
The sinuous form also serves to reduce the wind load effect on such a tall building, as well as softening and anchoring the mass of the building.
Bespoke residences on Melbourne's golden mile by none other than the world-renowned Bates Smart.
The building is to become an elegant addition to the picturesque streetscape of Collins Street through its unique form and façade. The tapering form of the tower at the base will create a new public realm on the ground floor with generous provisions for open space and access to the residential entry foyer and retail facilities.
Positioned on a prime corner location, benefiting from access to trams, trains and all that Melbourne has to offer.
One, two and three bedroom apartments are designed with careful craftsmanship and meticulous detail for the discerning residents. Champagne-coloured metals spliced with neutral colours subtly reference the façade. Luxurious, light-filled kitchen and living spaces with the highest quality finishes and European appliances.
The exclusive Club includes facilities such as a lap pool, hot and cold plunge pools, a steam room, massage room, multipurpose studio, gymnasium, residents' lounge, residents' dining room and kitchen, wine room, and media room, allowing residents a sense of luxury and community.
Details
Number of apartments:
625
Number of levels:
45
Expected completion:
Mid 2022
Price from:
$493000
Bedroom options:
1, 2, 3
From prices:
3 BED 2 BATH PENTHOUSE 185.34 m2 $3,427,000
2 BED 2 BATH 59.6 m2 $652,000
3 BED 2 BATH 78.6 m2 $1,100,000
1 BED 1 BATH 43.76 m2 $493,000
At street level the whole corner will be animated with activity, generated by the multiple functions of the building.
Escalators provide a connection to the first level where the restaurant and hotel amenities are to be located and 24 hour concierge service will be available.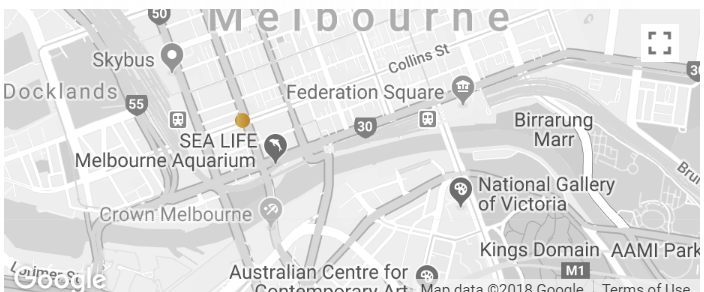 Properties in Collins Street:
Luxurious 2 bedroom - 555 Collins
$667,000
65.9 M²
2 bedroom/ 2 bathroom
Spacious 3 bedroom - 555 Collins
$1,230,000
93.5 M²
3 bedroom/ 2 bathroom
Bates Smart designed Duplex penthouse - 555 Collins
$3,877,000
218 M²
3 bedroom/ 2 bathroom
Bates Smart designed 1 bedroom - 555 Collins
$529,000
50.1 M²
1 bedroom/ 1 bathroom
Luxurious 2 bedroom - 555 Collins
$667,000
65.9 M²
2 bedroom/ 2 bathroom
Spacious 3 bedroom - Collins
$1,230,000