Discover the perfect environment in which to put down roots, raise your family or simply enjoy a quieter lifestyle in one of the world's great cities.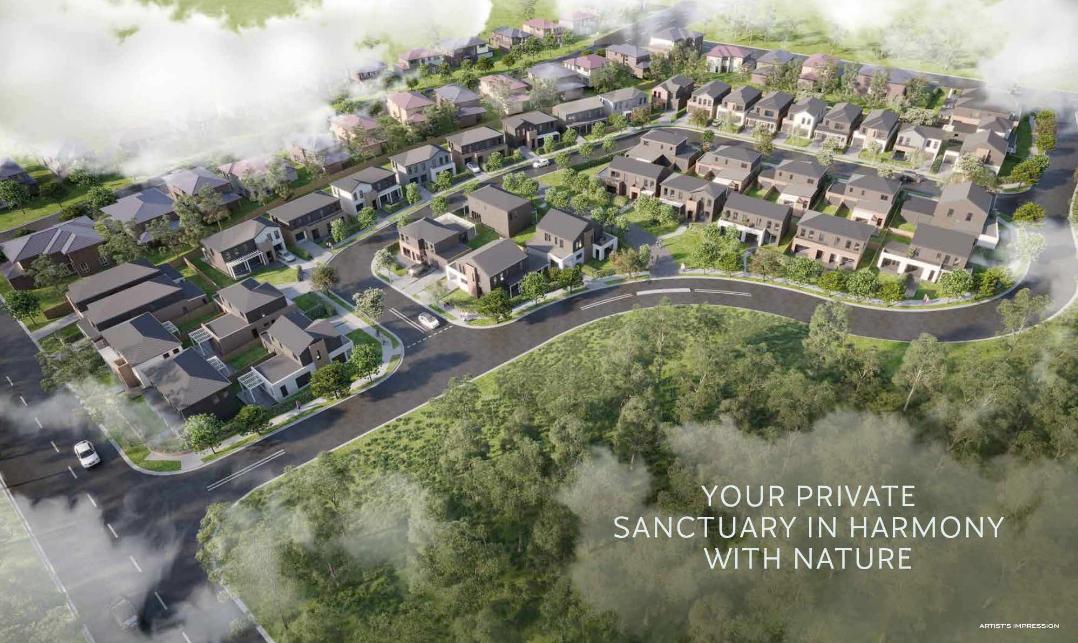 From AUD$945,000 FULL PRICE
5% DEPOSIT SECURES. NO OTHER PAYMENTS UNTIL END OF 2023
Use all the images from these pages :
https://www.domain.com.au/project/5528/woodlands-vineyard-nsw/
https://www.openlot.com.au/woodlands-estate-vineyard
(Some will be the same, obviously just need one of each)
Please SCATTED THE IMAGES AROUND THE WEBPAGE, and also use some of the photos in the BELOW section called FREQUENTLY ASKED QUESTIONS, so it is not all wording
Sitting within natural bushland, the Woodlands Vineyard sets the scene for peaceful Sydney residential living with a beautiful green outlook and open spaces for you and your family to enjoy.
A place where beautifully crafted homes compliment the serene natural setting.
A truly unique residential area that has been thoughtfully designed to foster a sense of connection, community and tranquillity.
Both a wonderful place to reside and an investment in your future, the Woodlands Vineyard will benefit from infrastructure investment in the North West Growth Area.
Vineyard boasts a number of leading schools, both private and public, reflecting the family-friendly nature of the neighbourhood.
However you choose to relax, the beautiful natural setting will inspire you to get outdoors and make the most of this magnificent location.
Stylish contemporary living doesn't get any better with a selection of three, four and five-bedroom double-storey homes to suit any lifestyle.
Inspired by the surrounding native landscape, the earthy colour palettes pay homage to the bushland setting and some homes feature timber-look weatherboards
Stylish and contemporary 3, 4 & 5 bedroom double storey residences to suit any lifestyle.
Bordered by natural bushland, this prime location sets the scene for a peaceful residential setting and outlook.
The M7 Motorway is just 4 minutes from site and a further 45 minutes to the city.
Vineyard Station and Rouse Hill Metro Station are also close by and Western Sydney Airport, due for completion in 2026 lies 40 mins from your door.
Nearby leading schools, both private and public reflect the family friendly nature of the area
Explore national parks and bushwalking trails, spend a day boating and kayaking on the Hawkesbury River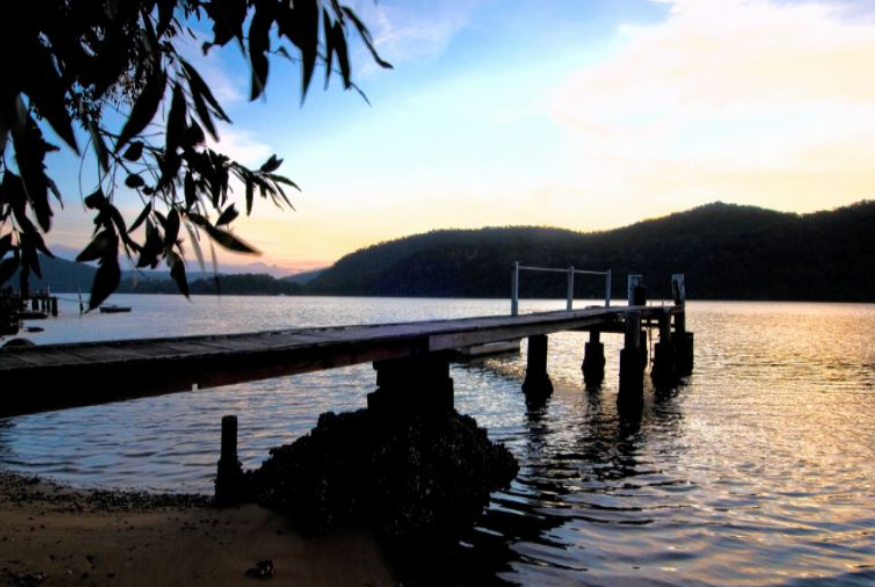 Visit heritage sites or play a round of golf at one of the many esteemed nearby courses.
Less than 30 minutes away is Sydney's magnificent Blue Mountains, an ideal place to escape the bustle of city life.
In the rolling, green foothills of the Blue Mountains, where cows and horses graze, you can delight in the tranquil atmosphere.

Many friendly Bed and Breakfasts cater to those who are looking for brief, relaxing get-aways.
Cafes, antique shops and charming scenery combine to make any visit a pleasant and interesting one.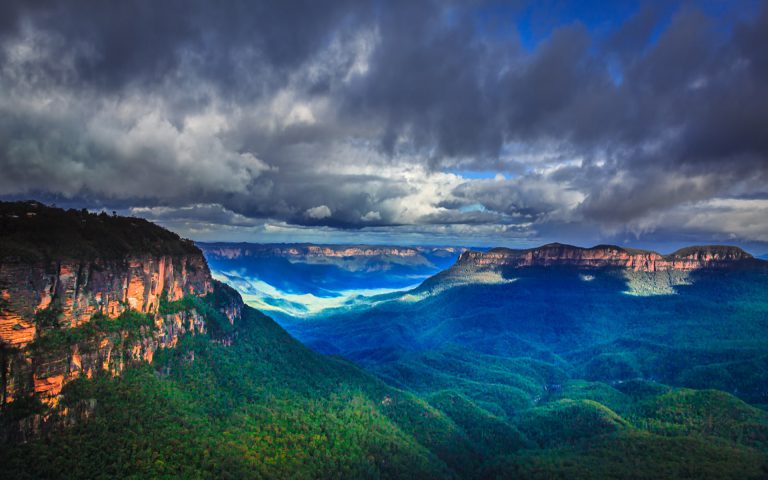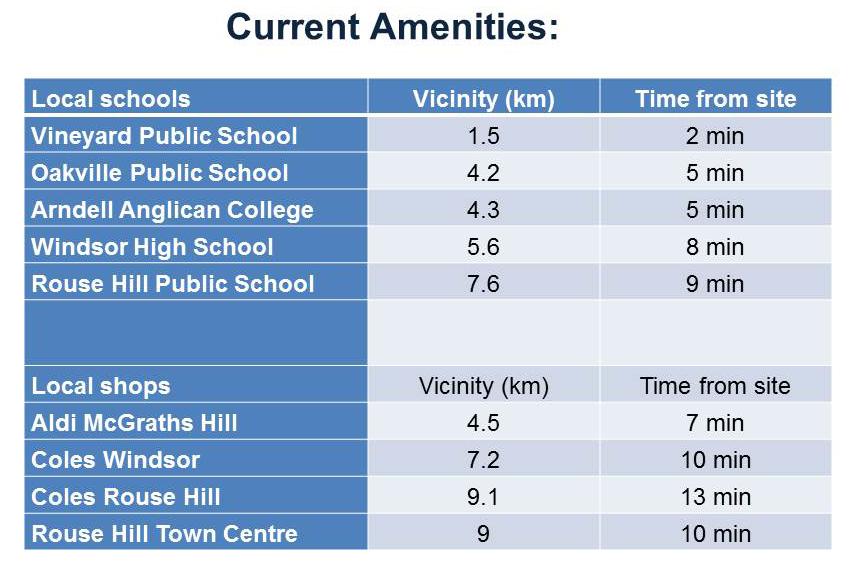 AVAILABLE PROPERTIES:
WW add link to each PDF (see email)
Frequently asked questions about Woodlands
(NOTE TO WW; REMOVE ALL LINKS)
How much are Woodlands properties selling for?
Freehold homes are selling from AUD$945,000, fully completed and ready to move into.
What is included in the price?
Fixed home designs, no structural changes to floorplan
Full compliance check packages to suit legislation
Fixed Full Turn Key Packages landscape, fence & driveway
Choose between 3 / 4 or 5 bedrooms
Choose from Dark or Light colour internal schemes
Fully fitted kitchens, and bathrooms
Timber laminate floors, with carpets to the bedrooms
Fully airconditioned throughout
All Electrical included
Driveway included
Garage included
Landscaping included
Dishwasher included
Fences included
Ready to move into!
How much deposit is required?
With developer consent, just 5% deposit will secure your home. No other payments on the home will be due until construction is complete in late 2023?
Will increases in construction prices be passed on to the buyer?
No. Once you secure you house and sign the contract, any increases in labour or construction costs cannot be passed onto you.
Is it a good investment area?
Vineyard is part of the NW growth corridor in Sydney, and house prices have increased as follows:
All houses: Past 3 years increase 16.3% per year
3 bedroom houses increase 15.3% per year
(Source: SQM Research October 2022)
Can I rent out my house after completion?
Yes. SQM Research shows average house rents are $709 per week (3 bedroom houses $610 pw) and rents have increased by 8.9% per year for the past 3 years (3 bedroom houses 9.7% per year)
Can I move in to my home after completion?
Yes absolutely!
Is mortgage finance available?
Yes, up to 80% of the valuation is available. Your repayments only start AFTER construction of the home is fully completed at the end of 2023.
How many residences are there in total at Woodlands?
There are 14 residences at Woodlands, Vineyard.
Are the homes Freehold Title, Strata Title or Leasehold, and do they come with expensive Body Corporate fees?
All the homes at Woodlands are single title, FREEHOLD, stand alone houses, with no Strata or Body Corporate payable!
What is the development location for Woodlands?
The development location for Woodlands is 3-4 O'Dell Street, Vineyard, NSW 2765.
What schools are near Woodlands?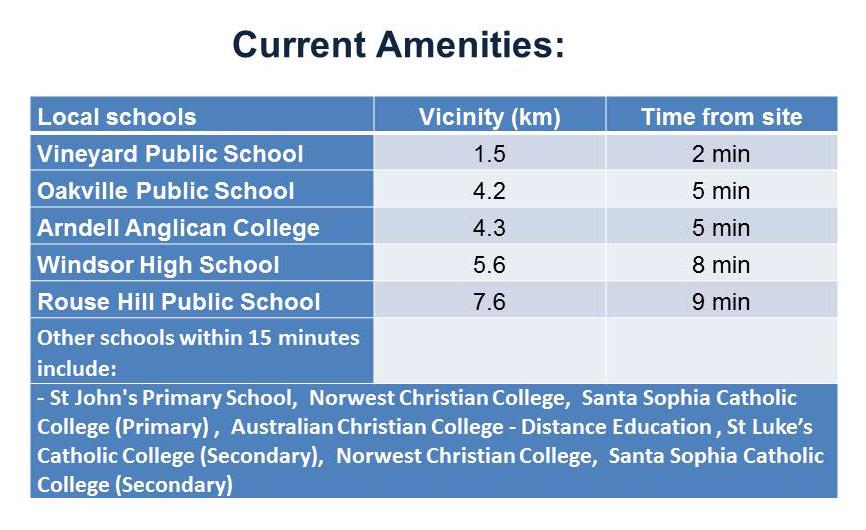 What are some recent sales prices in the area?
The average house price in Vineyard is $1,195,000 (3 bedroom house prices $1,029,000) as at October 2022.
Some recent sales include: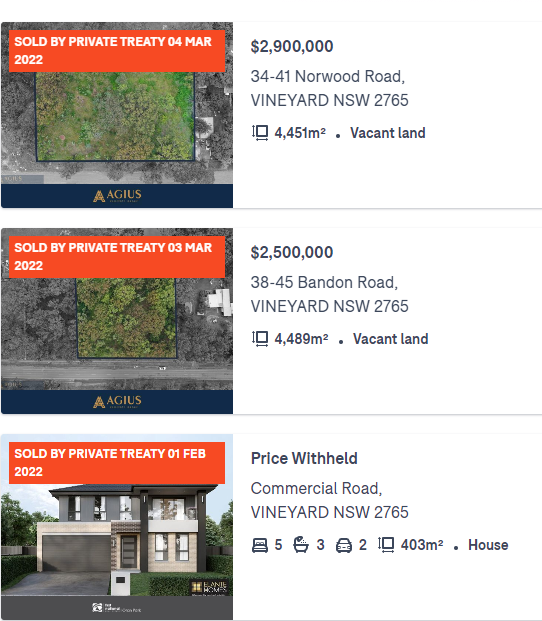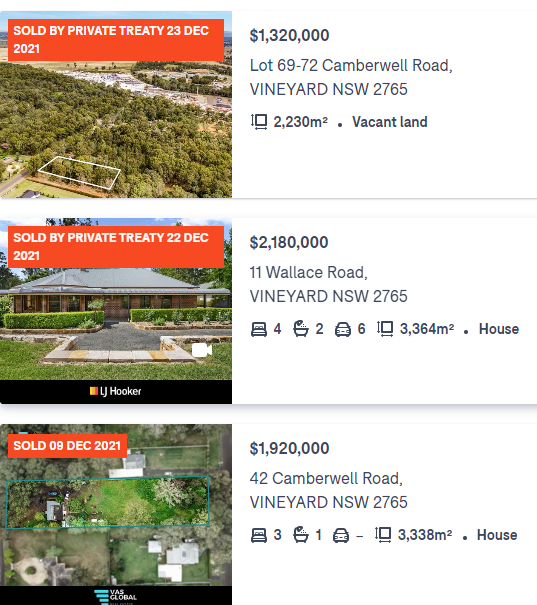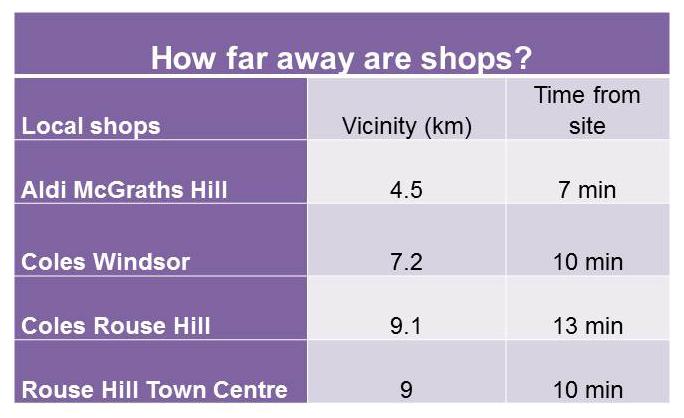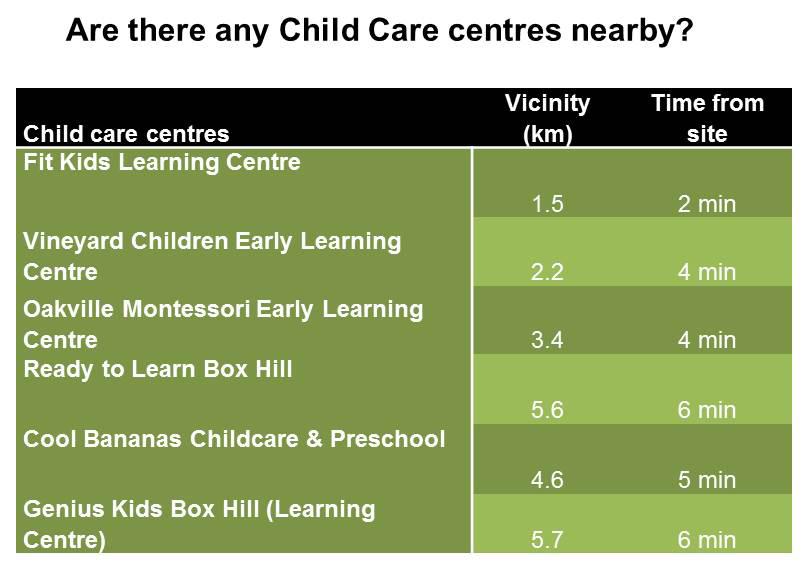 What "extras" do I need to pay?
Like all homes in Australia, there is a Government Stamp Duty of 4% to be paid upon purchase. There is also an Agency fee of 1% payable. In addition, there is Mortgage Registration Fee of $155 payable if you are borrowing, and a Transfer Fee of $155.
You will need a conveyance or solicitor to act for you at around $3,000.
Are there any rebates available?
For a short time, there is a rebate available of around 4% of the contract price, rebated after completion. Speak to Michael Bentley (9031 9669) for full details.